AZ Lending Experts: Your Resource for FHA Loans in Arizona
Posted: 2021-07-08 | Author: April Nye
---
FHA loans are one of the most flexible home mortgage options available, and they are built for borrowers who have less than perfect credit. FHA loan requirements in AZ are less stringent than the qualifying requirements for most conventional loans, and homebuyers can get a good interest rate through an FHA mortgage even if they have a FICO score that is below 600.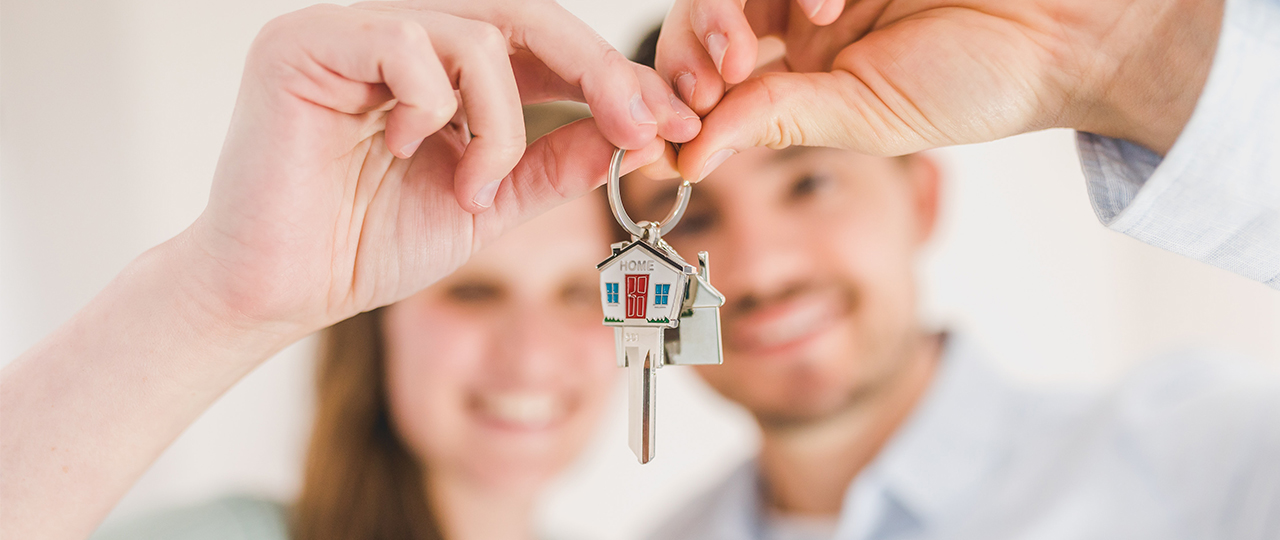 FHA Loans Now More Accessible to Borrowers with Student Loan Debt
There is some great news with FHA loans for Arizona borrowers who have unpaid student loans. The FHA recently announced that they are taking extra steps to make their loans more accessible to consumers with debt from student loans. Specifically, the agency has removed the requirement that FHA mortgage lenders calculate a percentage of a borrower's outstanding student loan debt when they determine eligibility. Under the new policy, they only need to take into account the borrower's actual monthly loan payment, which is often significantly lower.
It is no secret that the cost of a college degree has skyrocketed in recent years, which has left many young college graduates burdened with large student loan debts. But the repayment plans in these loans work differently than other types of personal loans.
Graduated repayment plans allow borrowers to start with a lower monthly payment plan in the early years after graduation that rises over time to (hopefully) coincide with the borrower maximizing the earning potential that has been provided by their college degree. Some government student loans also have extended repayment plan options that give borrowers up to 25 years to pay off the loan, and there are some repayment plans that are based on the borrower's income.
What all this means is that qualifying for the mortgage will usually be far easier if the FHA loan lender is looking solely at the borrower's monthly payment rather than the balance of the loan. And this change will open the door to many more young college graduates who want to take advantage of FHA financing.
Benefits of an FHA Loan
FHA mortgages come with a lot of benefits for borrowers, including:
Low Down Payment Requirement: FHA mortgage lenders still require a down payment, but you can secure a home loan through this program with a down payment as low as 3.5%. Most conventional loan programs require at least 5%.


Can Qualify with Poor Credit: You do not have to have perfect credit to obtain FHA mortgage approval. The minimum FICO score for an FHA loan varies by lender, but borrowers can generally get approved with a FICO score of at least 580.


Competitive Interest Rates: FHA mortgage rates are pretty much in line with conventional mortgage rates, even for borrowers who do not have perfect credit. Because FHA loans are backed by the federal government, lenders incur a lower risk, which allows them to keep the interest rates competitive.


More Flexible Underwriting Standards: As we touched on earlier, FHA loan requirements in AZ are not as stringent as the requirements for a conventional mortgage. In addition to lower credit score requirements, you can usually get approved for an FHA mortgage with a higher debt-to-income (DTI) ratio.


Options To Purchase, Build, or Renovate: Arizona FHA loans are available not only for the purchase of an existing property, they can also be used to finance a new build or to purchase and renovate a fixer-upper through the agency's 203k rehab program. If you are looking into an FHA 203k rehab loan, we are an FHA 203k loan lender. Contact us for more details about this option.


No Early Payment Penalties: Some conventional mortgages have early payoff penalties that might apply if you want to pay the loan ahead of time or refinance down the road. FHA loans do not have any type of early payment penalties.
While there is the availability of FHA home loans for bad credit, you still need to meet a minimum threshold of a 580 credit score in most cases. For those with credit scores that are below the threshold that is needed to qualify for an FHA loan, all hope is not lost. There are a number of different strategies that can be used to boost your credit score, and some of these strategies can accomplish this goal in a relatively short period of time. We work with a trusted, local vendor who can help revive your credit. Contact us to find out if that is a good option for you.
Your Full-Service Arizona FHA Mortgage Broker
If you are interested in learning more about FHA financing and whether this is a good option for you, AZ Lending Experts is here to help. We are one of the top FHA mortgage companies in the state, and we have helped countless clients obtain FHA mortgage approval. Contact us today to find out more and/or to set up a free consultation. We will meet with you at your convenience go over your situation and discuss your options.
ID: 14BFA6BB14875E45BBA028A21ED38046