Is an FHA 203(k) Rehab Loan Right For you?
Posted: 2020-11-09 | Author: Richard Simon
---
You have probably heard about the FHA 203(k) rehab loan that allows buyers to purchase a "fixer upper" home and borrow the costs of the purchase price and renovation expenses with one mortgage. The ability to purchase a home that needs repairs and get the money to make these repairs right away gives prospective home buyers an all-in-one solution with a down payment that is lower than what would be required with a conventional mortgage.
What is a 203(k) Rehab Loan?
An FHA rehab loan is a combined mortgage and renovation loan that is issued by an approved FHA lender and insured by the US Department of Housing and Urban Development (HUD). FHA rehab financing can be used to finance both major and minor repairs. You can borrow up to $35,000 beyond the purchase price with a limited 203(k) loan, or you can opt for a standard 203(k) loan if you have more expensive structural repairs that need to be done.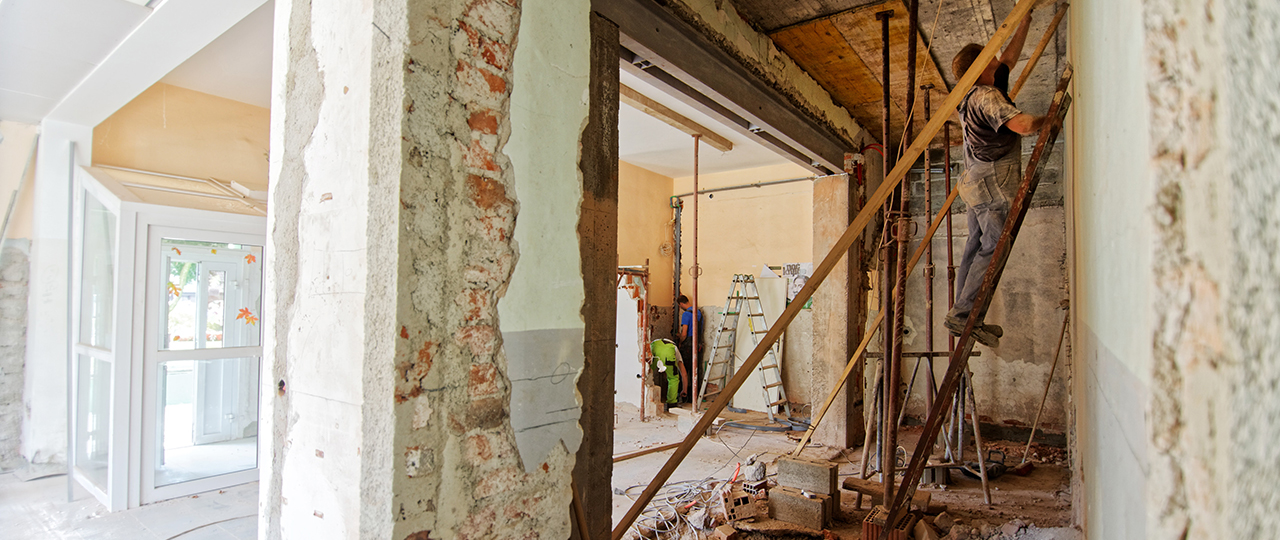 FHA 203(k) rehab loans are very appealing for many buyers who are willing to consider less-than-perfect properties, but this type of loan is not for everyone. There are a number of drawbacks that can make it very difficult for those who take out a 203(k) loan:
Accessibility: Your choice of FHA rehab lenders is very limited. A lot of lenders are not approved by HUD to offer 203(k) loans, so our options for finding one who can issue this type of loan may be limited.
Tight Deadlines: Property renovations must be started within 30 days of securing an FHA rehab loan, and they must be completed within six months. During this time, the lender performs regular site inspections. It is not uncommon to experience delays and setbacks when repairing a distressed property, and this can be very problematic when you are up against a tight deadline.
Red Tape: A lot of additional paperwork is required for FHA rehab loans compared to other types of mortgages. To qualify for the loan, a detailed proposal will need to be submitted, which includes architectural drawings. In addition, the loan can only be used for "allowable" property improvements, and FHA-approved contractors are required for improvements that cost more than $15,000.
Higher Loan Costs: Closing costs tend to be higher with 203(k) rehab loans because of the extra paperwork, processing time, and oversight needed. In addition, mortgage insurance will add significant upfront and ongoing costs to the loan.
Occupation Requirements: For limited/streamlined 203(k) loans, the property must be inhabitable during the renovation period, and the buyer is not allowed to be away from the home for longer than 30 days.
What are Some Alternatives to an FHA 203(k) Rehab Loan?
If you are thinking that a 203(k) loan may not be right for you, there are some alternative options to consider:
Conventional Rehab Loans
There are some conventional rehab loan options that could provide better terms with less red tape. These may include:
Fannie Mae HomeStyle Loan: This is a conventional rehab mortgage that is guaranteed by Fannie Mae. The HomeStyle Loan is based on the same principal as the 203(k) rehab loan, but there is a higher down payment required (at least 5% vs. 3.5% with the FHA rehab), and you will need to have better credit and a lower debt-to-income (DTI) ratio. This might be a good option for those who have more money to put down and want more flexible terms and conditions.
Conventional Mortgage with Home Equity Loan: If you want to go the route of purchasing your home and fixing it up later, you could opt for a conventional mortgage to finance the cost of the home, then take out a home equity loan or line of credit at a later time. With this approach, you should try to put as much down as possible so you will have sufficient equity available later on for the second loan.
VA Rehab Loans: For active duty military, veterans, and others who qualify, a VA rehab and renovation loan might be an ideal solution. A VA rehab loan is similar to a standard VA mortgage with no down payment required, limited closing costs, and low interest rates.
Cash Out Refinance: If you are already in a home that needs some repairs, you may have enough equity to do a cash out refinance. With this option, you can use the cash for whatever rehab and renovation projects you want. A similar strategy that might work well for new buyers is to purchase the home with a conventional mortgage and take out an unsecured personal loan for the immediate renovation costs. Then after you have built up enough equity, you can wrap the balance of your personal loan into the refinance.
Finding the Right Arizona Rehab Loan
FHA 203(k) rehab loans are an attractive choice for some buyers who want to purchase a fixer-upper, but FHA rehab financing comes with some major challenges, and there could be better options available in the marketplace. To find out which loan program might be right for you, it is best to speak with an experienced local lending specialist.
At AZ Lending Experts, we have helped countless home buyers overcome complicated circumstances to get into the home that they want. We can meet with you to discuss your situation and help determine the best loan program to meet your needs and budget. You can call us or send us an online message to answer any questions you may have and/or to schedule a free, no obligation consultation. We look forward to serving you!
ID: B53B3A3D6AB90CE0268229151C9BDE11