Cash-out Refinance To Buy More Property
Posted: 2021-12-17 | Author: Scott Roberts
---
Arizona home values have increased significantly in the last year, which means if you are a homeowner, you likely have equity in your home. Instead of sitting on your equity, why not do a cash-out refinance to buy another home?
Cash-out refinancing is a great way to leverage the equity you have in your current home now instead of just sitting on the equity until you sell. Many of our clients go on to purchase a new home for themselves, a second home, or even an investment property. Cash-out refi rates can sometimes be lower than obtaining a new mortgage which means you'll end up saving money on interest.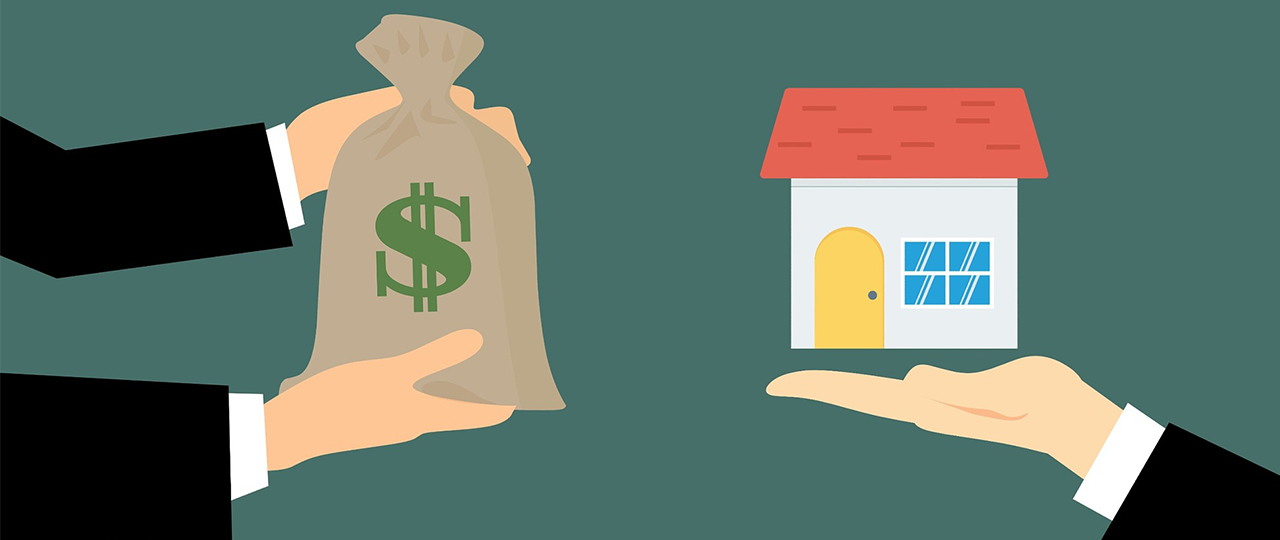 If you aren't already familiar, refinancing a mortgage is the process of acquiring a new loan to pay off an existing lender. A mortgage refinance is also referred to as a refi, and you can choose to take cash-out or just refinance to update the rate and term. Why would someone consider refinancing? A mortgage is generally the largest debt most homeowners have to manage, and it is a good idea to give your personal real estate finance portfolio a check-up at least once a years.
Let's look at how a cash-out refi works and how this will allow you to invest in a new property.
Using Equity To Buy a Vacation Home
If you've always dreamt of having a house in the mountains to escape the hot summer months, or maybe something closer to the beach, using the equity in your existing home is a great way to make this dream a reality. Depending on where you are looking for a vacation home and how much equity you are able to access, you could use the equity as a down payment on a vacation home or cover the entire purchase price in cash.
Once again, one of the main benefits of using a cash-out refinance to purchase a vacation home is the low interest rates you will be able to get. In some cases, the new rate will be lower than your current interest rate, which will make your money go further.
In order to get the best cash-out refinance rates, you will need to have a high credit score. If you aren't sure what your score is, or if you know it needs some help, start by contacting us to go over your current situation. We can guide you in making steps to increase it today or refer you to a business that can help you repair your credit before you apply for a cash-out home refinance.
Cash-out Refinance To Buy Investment Property
The rental market in the Phoenix area is incredibly hot, so taking advantage of increased equity and excellent cash-out refi rates is a great way to build up your real estate portfolio. Since this is a strategic purchase, you should look at which repayment terms would be best for you, along with how much cash flow your property will be bringing in. You want to make sure your rental income will be enough to cover your mortgage, taxes, and insurance. Ideally, you'd also like some money left over for you to use as you please.
If being a long-term landlord is not something that appeals to you, it may be a good idea to look into turning the property into a short-term vacation rental as long as it is in an area where they are allowed. In some cases, short-term rentals can bring in far more money than a long-term rental.
Buy A New Home With The Equity In Your Current Home
If you'd like a change of scenery, you can use your equity to purchase a new home. Going this route can prevent you from having to dip into savings or cash reserves to buy a new home. You will also be able to lower the interest rate on your existing property before purchasing your next home. In some cases, the lower cash-out refinance mortgage rates will offset the equity you will be pulling out, and you will still end up with a lower monthly payment on your existing property – not a bad deal!
How To Get Started
If you'd like more information on current cash-out refinance rates or the mortgage cash-out refinance process, please give us a call. We are here for you when you are ready, but we must warn you that cash-out refinance interest rates will likely rise sooner than later. When rates rise, home values may dip, which means your equity will not be as much as it is today. This means you should do a mortgage cash-out refinance as soon as possible, even if you are unsure of exactly where you will be investing the money.
After the cash-out refinance is complete, and the money hits your bank account, it is yours to use as you wish. You don't have a time limit on when it needs to be reinvested. So, let's get started on the process now while rates are still incredibly low to help put you in the best position to invest your money in another piece of real estate. We're always here to help walk you through the process and answer any questions that you might have. Contact us today to see if a cash-out refinance is the right choice for you!

ID: D2DDEA18F00665CE8623E36BD4E3C7C5