New Builds: How They Work and What To Watch Out For
Posted: 2021-06-18 | Author: Scott Roberts
---
Arizona's housing market is booming, and with existing homes often attracting multiple offers, many home buyers are looking seriously at new home construction. Also known as "new builds", new construction builders offer consumers the opportunity to build a house that will be brand new, as opposed to purchasing an existing structure that may need to be renovated or refurbished before moving in. Buyers also typically have a number of different customization options for their new home build, depending on the builder and the new development they want to move into.
New home builds are a popular option in Phoenix; and obtaining an Arizona new construction loan is similar in many ways to buying a home for sale and/or securing a 203K rehab loan (or similar) to fix up an existing property. There are some significant differences with this type of transaction, however, and there are some important things to watch out for if you are considering a new built home.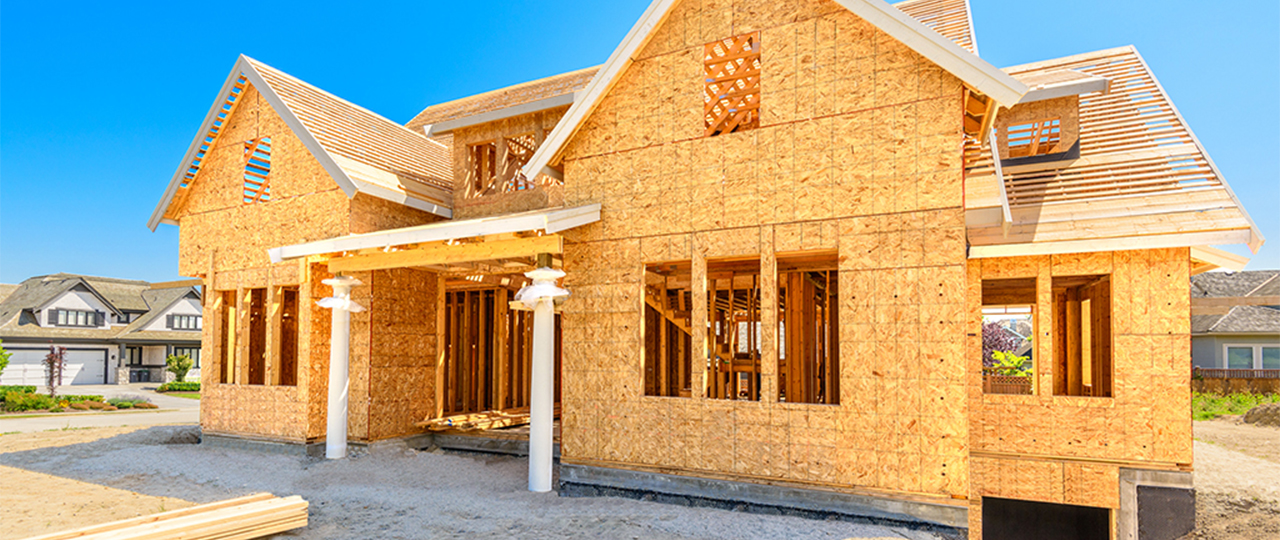 Important Things to Know about Arizona New Builds
Is Arizona new construction a good option for you? Here are some things you should be aware of before choosing this route:
Always Have Realtor Representation
You don't have to use a real estate agent for a new home build, but it is highly recommended that you do so. Home builders do not use a typical residential purchase contract, but instead they have their own contracts that are significantly longer and include a lot of clauses that are designed to protect themselves. This is why you should always have a realtor to represent you when entering into a new build contract. An experienced local realtor can review the contract to see if there is anything significantly different about it and explain what everything means to you, the buyer.
Consider Legal Representation
You might want to have your contract reviewed by a real estate lawyer before you sign it. This will cost you extra, but it gives you another set of eyes that can look over the document to make sure that everything is in order.
Verify the Timing of Your New Home Build
Arizona new builds often take longer than the builder's estimated build/closing date. This is especially true in the current market where demand is extremely high and building costs are skyrocketing. In fact, we have seen new home builds in the Phoenix area that were supposed to be completed within 6 to 9 months end up being extended for as long as 24 months. Be sure to obtain detailed information about the timing of the new construction project, in what situations you might expect a delay, and what happens if a significant delay occurs.
Verify New Build Options and Upgrade Prices
As we touched on in the previous point, the cost of lumber and other building materials for new construction homes are rising significantly in Arizona and throughout the rest of the country. For this reason, you will want to get the details in writing about upgrades and features, how much they will cost, etc. Also be sure that you will be able to get your upgrades financed (more about financing later).
Here's a quick video from our Co-Owner Scott Roberts with more:
Check Out the Builder's Reputation
Word spreads pretty quickly when someone has a bad experience with a new builder, and it should not take too much time and effort to do a search online and look at their reviews. If the builder has negative reviews, bring up whatever concerns were expressed (in the reviews) to your realtor. Your realtor will be able to tell you if this is a big issue or not and/or whether you should continue working with this builder.
Always Get a Home Inspection
It is easy to think that Arizona new construction homes are built without any flaws, but this is not necessarily the case. Although most home builders will provide some type of warranty on their work, it is still a good idea to always get a home inspection. A home inspection provides you with a third-party professional assessment to help ensure that your new home is safe and free of hazards.
Choose Your Lender Carefully
This is a big one. New builders will usually want you to use their own lender, and they will provide incentives for you to do so. This helps them by reducing their costs and keeping more of their profits in house, but it does not necessarily help the buyer. For example, the builder may offer you $5K in concessions towards closing costs, but then turn around and build those costs into the mortgage rate. You end up paying a rate that is higher than what you could get elsewhere in exchange for the so-called "concessions", which is not a good deal for you.
Here's another quick video from our Co-Owner Scott Roberts on that:
Another thing to keep in mind is that rate locks are typically for 60 to 90 days. But as we talked about earlier, new built homes very often take a lot longer than the designated timeframe to complete. This means that there is a good possibility you will have to lock again at whatever the current rate is at that time, and it could be significantly higher than it is right now.
As with any other type of mortgage loan, it is always best to shop mortgage quotes for your new home build in Phoenix. If a builder is offering concessions, upgrades, and/or design add-ons, contact us to review the offer and see whether or not it is really a good deal for you.
If it is a good deal, we'll advise you to stick with their lender and get the incentives. But 70% or more of the time, they are not offering as great of a deal as they may appear to be. Either way, we will thoroughly assess the situation and let you know what your best options are. Contact us any time if you have questions about a new build or anything else mortgage-related.
ID: A3F390D88E4C41F2747BFA2F1B5F87DB