Get To Know Our Owners
Posted: 2021-04-30 | Author: April Nye
---
At AZ Lending Experts, our owners are lending experts who have more than three decades of combined Arizona mortgage experience. Our depth of experience, expertise, and dedication to our clients has helped make us the top mortgage broker in Arizona for seven years running. Our home loan specialists work closely with our clients, shopping dozens of mortgage lenders to match each client with the best financing option to fit their individual needs.
AZ Lending Experts is co-owned by local mortgage experts Richard Simon and Scott Roberts. Here is a little bit about our owners and what makes them so passionate about the mortgage business: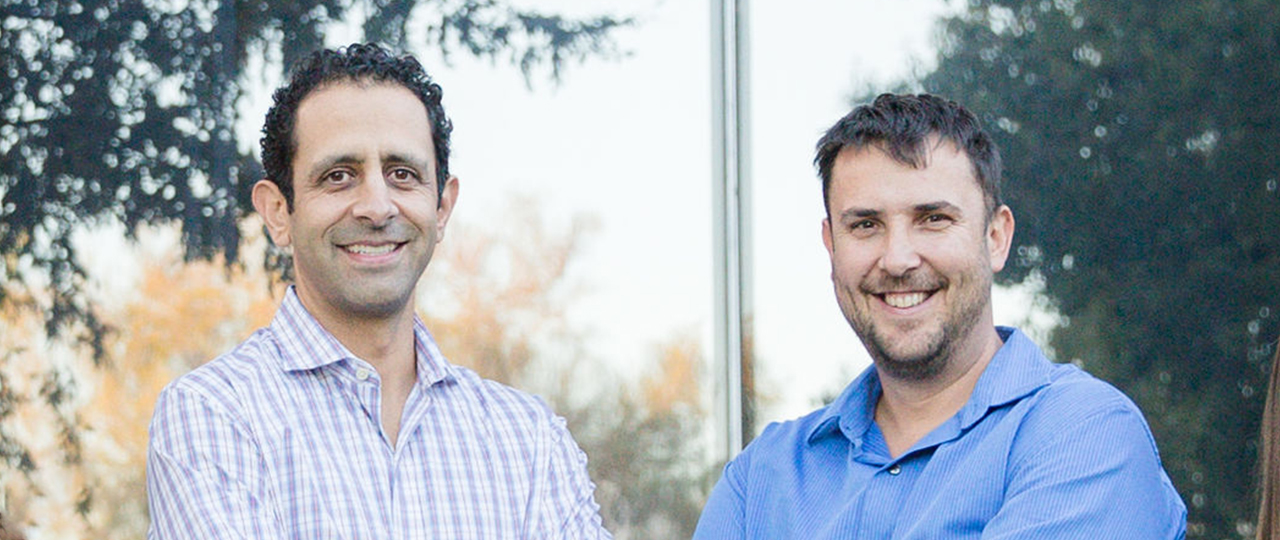 Richard Simon has deep roots to the Phoenix real estate market. He is the grandson of Bob Mutschler, a real estate developer who moved to Phoenix in 1913. Richard graduated from Texas Tech University in 2002 with a degree in business finance. While attending Texas Tech, he played baseball for the Red Raiders. Richard moved to Phoenix in 2003, and he has been working in the Phoenix mortgage industry ever since.
Richard Simon has grown his mortgage business through strong relationships developed with clients and business partners, and a large percentage of his clients come through referrals. His focus is on understanding the needs and financial goals of his clients, staying continually informed on what is happening in the mortgage financial markets, and delivering results that go above and beyond his clients' expectations. Richard provides his mortgage clients with valuable analysis and experience-based insights that allow them to make the most informed decisions for their home purchase or refinance.
Connect with Richard:
Scott Robert was born in nearby Albuquerque, New Mexico, and growing up, he spent a lot of time in Arizona. His parents used to live and work in Window Rock, AZ, and his late great uncle was the owner of the Kansas City Royals until 2019. One of Scott's favorite things to do in Arizona is see his favorite team play at the Royals spring training facility in Surprise, AZ.
Scott Roberts attended USAF Academy Prep School in Colorado Springs before transferring to Texas Tech University, where he pitched for the Red Raiders. In 2004, Scott graduated with a degree in business management and moved to Arizona to pursue a career in real estate and finance. He first got into the mortgage industry in August 2004, and he has more than 14 years of experience in the business. Scott prides himself on treating every client like a friend or family member and delivering the best possible client experience.
Connect with Scott:
Always a Home Run When You Work with AZ Lending Experts
If you have ever been to our office, you can't help but notice our baseball theme. Richard and Scott met and became friends while playing college baseball at Texas Tech University, and they are both avid baseball fans. In their office, they have a wall decoration that is a multi-piece custom canvas collage of baseball images from magazine clippings that they have saved.
Having a baseball background, they are both very competitive. We even use a baseball-related slogan - "your mortgage home run" - to describe the kind of experience you can expect when you work with AZ Lending Experts. This spring and summer, be on the lookout for our series of baseball-themed videos with fun skits from some of our favorite baseball movie themes that show why we are different (and better) than our competition.
Our passion for baseball translates fully to the mortgage side because we have made it our mission to provide our clients with the most competitive mortgage and lowest rates. As top AZ mortgage specialists, we take great pride in being the best at what we do, and we are dedicated to providing superior service to each client we serve. Whether you are a friend, family member, or complete stranger, we strive to give everyone we work with the same first-class experience.
Want personalized advice from our owners and local mortgage loan specialists Richard and Scott? Contact us or request a free consultation today! th a couple banks or lenders, it will give you a very limited picture of what is available in the marketplace.
What About Refinancing?
Jumbo loans are not only great for buying a higher end property; they are also a good refinance option, especially with jumbo mortgage rates in Arizona continuing to hover at or near historic lows. Qualified borrowers have a cash out refinance option for up to 80% loan-to-value (LTV), which can provide capital to help pay off debt, remodel your home, send your kids to college, invest in another property, or whatever else you want to do with the money.
Arizona Jumbo Loan Options
If you have any further questions on how jumbo mortgages work and/or you are looking to qualify for a jumbo loan in Arizona, AZ Lending Experts is ready to go to work for you. We work closely with our clients to thoroughly assess their situation, and we shop dozens of lenders to find the best mortgage option to accomplish their goal in the most financially beneficial way. Contact us or request a free consultation with one of our lending specialists today!
ID: 3295C76ACBF4CAAED33C36B1B5FC2CB1