AZ Lending Experts Voted Top Mortgage Broker in Arizona for the 7th Straight Year
Posted: 2021-02-15 | Author: April Nye
---
AZ Lending Experts is pleased to announce that we are ranked the #1 mortgage broker in Arizona by Ranking Arizona for the seventh year in a row. Ranking Arizona is a yearly publication produced by AZ Big Media that highlights the top businesses in Arizona by category. They are the state's largest business opinion poll, and we are honored to receive this award from them for the seventh consecutive year. We want to thank our borrowers and business partners for your continued trust and support. This wouldn't be possible without you.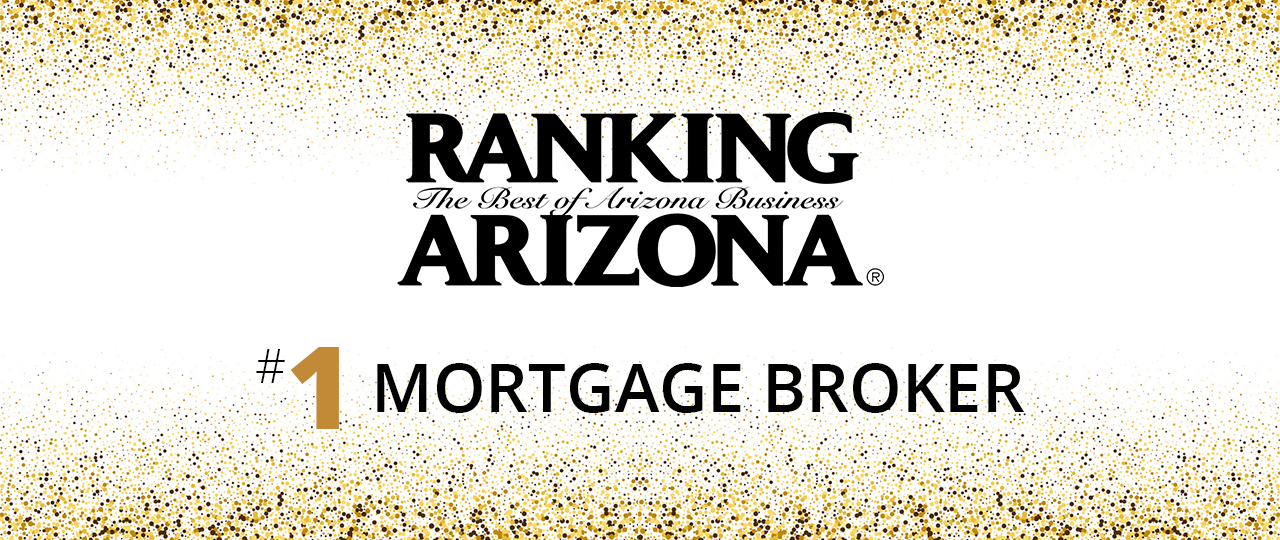 From the very beginning, we at AZ Lending Experts have made it our mission to be the best mortgage broker in Phoenix by putting our clients first and working closely with them throughout the process to ensure that everything goes smoothly. There are countless mortgage brokers in Arizona, and it is humbling and gratifying to know that so many of you put us at the top of your list of AZ mortgage brokers. Thank you for voting for us!
A Special Thank You
To celebrate, we'll be paying for appraisals on purchases for the next 71 days*. We appreciate all our clients and business partners who have helped make us the top Arizona mortgage broker for the seventh year in a row, and this promotion is our way of giving back.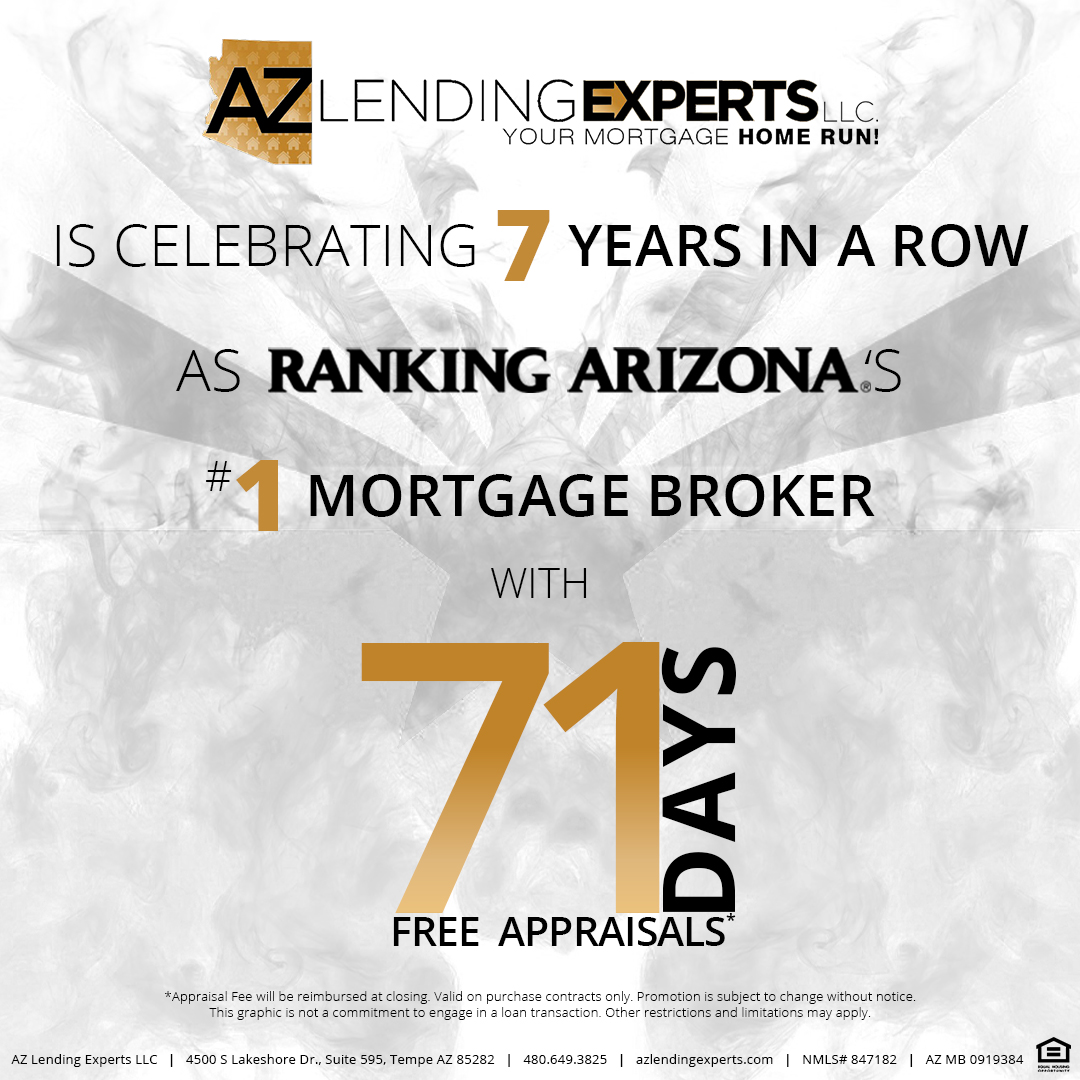 Why Brokers Are Better
So why go with the top-rated mortgage broker in Arizona? Sure, you can get a loan from a bank, credit union, and other direct lenders, but you could be making a lot of sacrifices by doing so. Here are just a few good reasons why borrowers in Tempe, Scottsdale, or anywhere in the greater Phoenix area should seriously consider working with a top-ranked Arizona mortgage broker:
Shop multiple lenders in one stop. It can be very tedious and time-consuming to apply for a mortgage with several lenders on your own. Mortgage brokers do all of the shopping for you and eliminate the hassle of having to contact these various lenders directly.
Secure the best rates and terms for your home mortgage. If you are shopping on your own, realistically you will probably only have time to contact and inquire with just a few lenders at the most. This means you are limited to whatever loan programs, rates, and terms that these lenders have to offer. But how do you know if these lenders are the ones that are offering you the best deal? An AZ mortgage broker can shop dozens of lenders to find the one that will provide you the best interest rates and loan terms.
Get personal guidance from a local lending specialist. If you work with a top local mortgage broker like AZ Lending Specialists, you will be able to deal with someone locally who is familiar with the Phoenix area market, has access to all of the available loan programs in the state, and can match you with the program that best fits your unique circumstances.
For more in-depth information about the advantages of working with a mortgage broker, just read Why Go With A Mortgage Broker. If you are ready to shop for the best home loan terms for your next purchase or refinance, we are ready to go to work for you! Contact us anytime to get started with the top mortgage broker in the Phoenix area for the past seven years.
ID: 7F39F8317FBDB1988EF4C628EBA02591