Why Go With A Mortgage Broker
Posted: 2020-04-30 | Author: Richard Simon
---
Mortgage brokers in Arizona may seem like they are a dime a dozen. Some are based locally in communities like Phoenix, Scottsdale, Tempe, Mesa, Chandler, Ahwatukee, and others throughout the state. Then there are those that are based out of state and/or have only an online presence. If you are in the market for a new home or you are looking to refinance your current mortgage, you might be wondering whether working with an Arizona mortgage broker is the right option for your upcoming transaction. Or is it better to go directly to a bank, credit union, or an online lender?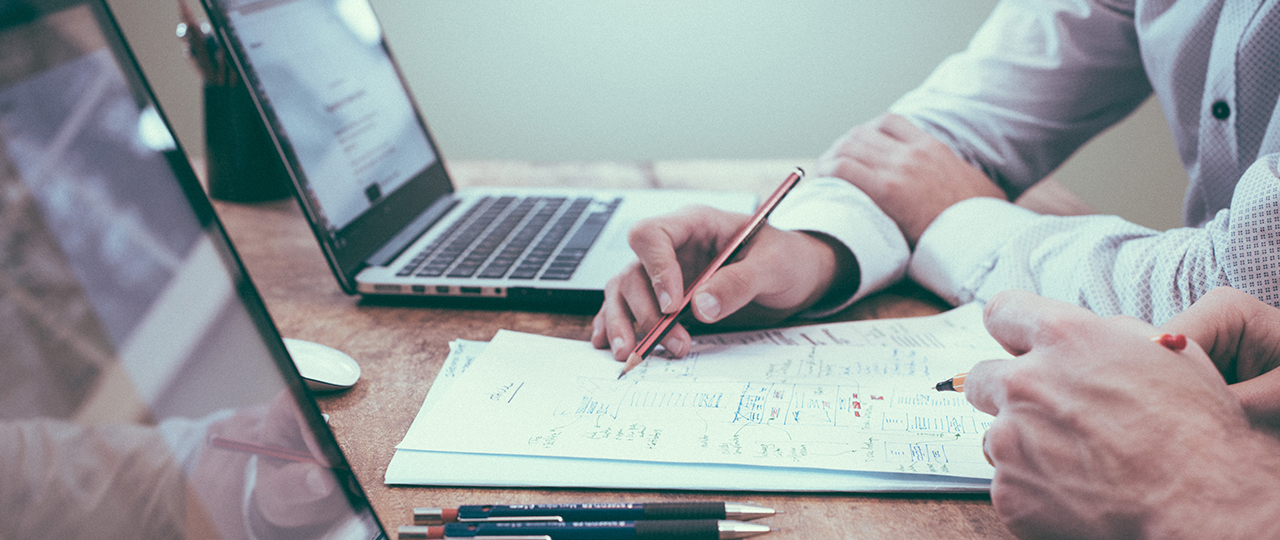 What Does a Mortgage Broker Do?
A large percentage of mortgages in the United States are originated by a mortgage broker. A mortgage broker is essentially a middleman between the borrower and potential lenders. The job of the broker is to work on behalf of the borrower by shopping a wide range of lenders to find the one that offers the best rates, terms, and conditions to fit the borrower's specific needs. Once the broker finds the right match for the borrower, they do a lot of the legwork as they guide the borrower through the qualification, loan approval, and closing process.
Here is an example of how a mortgage broker might fit into the home buying process. You have begun shopping for a house in the Phoenix area, and you have already looked online at some houses in Chandler, Scottsdale, and Paradise Valley that you believe will fit into your budget. But to be sure about which houses you can afford you want to get prequalified.
You speak/meet with a mortgage broker in greater Phoenix, AZ area and go over your specific situation and fill out your initial application. The broker shops your application around to a network of banks and lenders and comes back with the best options. They explain the lending options and the pros and cons of each, so you are able to make the most informed decision. Once you decide which choice to go with, the broker goes forward with your application and secures your preapproval.
Getting prequalified allows you to shop for homes knowing exactly how much you can afford to spend. And when it comes time to make an offer, the seller knows that you have the financial capability to close on the deal. Then the mortgage broker continues to work closely with you throughout the rest of the steps in the home buying process to help ensure a smooth and seamless closing.
What are the Advantages and Disadvantages of Going through a Mortgage Broker?
Here are some of the advantages of working with an Arizona mortgage broker:

More Options: If you go directly to an online or brick-and-mortar bank or credit union for a home mortgage, you are dealing with only one particular lender. This means you will need to work with whatever rates, terms, and conditions they offer. Top mortgage brokers have relationships with numerous lenders, giving borrowers access to a much wider range of choices, which will usually result in a much better deal.
Better Options for Unique Circumstances: Traditional lenders tend to shy away from those who have less than perfect credit, are self-employed with non-W-2 income, or have other unique financial circumstances. Mortgage brokers can often find lenders that will accept borrowers with these types of issues and offer them fairer terms and conditions.
Save Time: You could go to three or four Arizona banks or credit unions yourself to look at what is available, but that would take a lot of time to talk to each one individually, apply at each, and compare options. Mortgage brokers do all of the shopping for you, saving you time and providing you more and better options than you could probably find on your own.
Better Terms and Conditions: Because of the various lending relationships mortgage brokers have established, they are often able to get certain fees waived and secure far better terms and conditions for their borrower.
Smoother Process: Mortgage brokers manage the entire rate shopping, loan application, and closing processes for borrowers from start to finish. With a lending expert by your side through each step, it helps ensure a smoother and more seamless process.
Market Expertise: A top mortgage broker, particularly one that is based in Phoenix, Tempe, Mesa, Scottsdale or another part of Arizona, has their finger on the pulse of the local markets. They will have an in-depth understanding of the current trends in the local housing and lending markets, what loan programs are available, and what the best lending solution is for each individual circumstance.
Finding the Best Mortgage Broker
Not all mortgage brokers are created equal. There are top mortgage brokers that are well-established and have been around for a while, and there are mortgage brokers in Arizona who have just gotten started. Some are full-time and do this for a living, while others are "weekend warriors" that do it to supplement another full-time job. The key is to find a broker that is established and has a proven track record of delivering great results for their clients.
At AZ Lending Experts, we obviously believe that brokers are a better choice, but only those that have shown that they can deliver their clients the very best loan program to fit their situation. There are several mortgage brokers in the Phoenix area that fit that criteria, but here is why we believe you should consider our services.
First of all, reviews. One or two online reviews doesn't tell much of a story, but when you have dozens of reviews saying essentially the same thing, then you start to see a trend. We have close to 200 Google reviews with an average five-star rating. Take a look at what others who have worked with us have to say and decide if this is the type of experience you would like to receive from your broker.
Secondly, awards and recognitions. We have been consistently recognized by our peers as being among the top mortgage brokers in Phoenix, AZ. For example, we have been chosen as the #1 mortgage broker by Ranking Arizona for six years in a row, and expertise.com ranks us #2 for 2020 out of the 396 mortgage brokers they looked at that serve the Phoenix area. We invite you to contact us and find out how we can help you with your home purchase or refinance.
ID: D9D4F495E875A2E075A1A4A6E1B9770F