FHA Down Payment Assistance Program Puts more Phoenix Renters "Within Reach" of Home Ownership
Posted: 2018-09-11 | Author: Richard Simon
---
For most Americans, owning a home is preferable to renting. This is especially true in the current Phoenix housing market, where in many cases, the monthly mortgage payment would be roughly the same as the cost of renting the same property. The challenge for many renters who want to become homeowners is coming up with the down payment.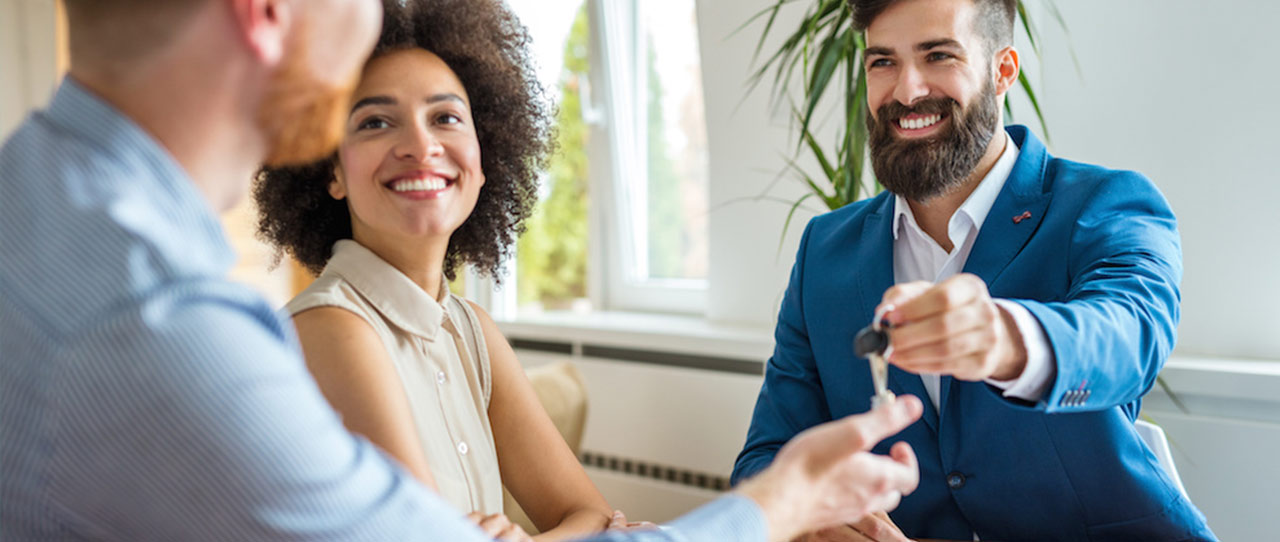 Almost all home mortgage programs require some type of down payment. One notable exception is for active military and veterans who take advantage of the VA no money down loan program. If you are not in the military, however, you will most likely need to put some money down if you want to purchase a home.
Down payment requirements vary depending on the lender. To obtain the best terms and conditions on a mortgage, it is ideal to have 20% or more to put down. With a 20% down payment, you can avoid paying private mortgage insurance (PMI), which is insurance you are forced to pay that protects the lender in case you default on the loan. For most people, however, coming up with 20% is not realistic.
Mortgage lenders generally will finance someone if they have 3% down and a decent credit score. Of course, other factors are looked at as well; such as your gross income, monthly obligations, and debt-to-income (DTI) ratio. Federal Housing Administration (FHA) loans have more lenient guidelines. If everything else looks okay, you can usually get an FHA loan with just 3.5% down and a credit score as low as 580.
Now, there is a down payment assistance (DPA) program for FHA loans that helps qualifying consumers bridge the gap between what they have saved for a down payment and what they need to get into a home. This program is called Within Reach.
Within Reach FHA Guidelines
The Within Reach program provides qualified borrowers with a grant of either 3% or 4% of the first mortgage amount to be used for a down payment and closing costs. The program is designed to provide access to home ownership for more individuals and families with low to moderate incomes. The borrower is not allowed to receive cash back at closing with this program, other than their initial escrow deposit. Since this down payment assistance program is a grant, no repayment is required. This makes it an ideal mortgage program for first time buyers in the Phoenix market.
Loan Types and Terms for Within Reach Program
Fully amortized 30-year fixed rate mortgages;
In accordance with FHA 203(b) guidelines;
FHA manufactured home loans eligible with no repayment.
To qualify for this program, borrowers must meet several criteria, including:
Must have stable income and employment;
For financing of primary residence only;
Cannot earn above 140% of the median income in the area or above FHA maximum allowance;
If employed within the past two years, must have at least 6 months on the job for standard salaried employees and one year for variable income;
If you filed Chapter 13 bankruptcy, must be fully discharged before applying for assistance through the program;
Can be approved with credit scores between 620 and 680 and debt to income (DTI) ratios as high as 50% if certain other factors are met.
Buyers must take homebuyer education course.
A few other important points about the Within Reach program:
Borrowers are not allowed to have co-borrowers or cosigners who do not occupy the property;
Borrowers are NOT required to be first-time home buyers;
Gift funds may be used as part of the down payment;
Seller credit of up to 6% is allowed.
How to Get Started
If you have wanted to purchase a home in the Phoenix market and the only thing standing in the way is coming up with the down payment, you may be an ideal candidate for the Within Reach program. The next step is to speak with one of our local lending experts to find out if you are qualified for the program. A mortgage lending specialist can fully assess your financial circumstances to determine your eligibility and work closely with you to ensure that you are able to satisfy the requirements for approval.
ID: AAB3238922BCC25A6F606EB525FFDC56