How to Buy an Investment Property with a 3.5% Down Payment
Perhaps you have wanted to become a real estate investor, but were perplexed about how to get started.
Posted: 2018-07-12 | Author: Richard Simon
---
Maybe you have heard that financing was tougher for non-owner occupied (investment) properties. Historically, it is true that mortgage lenders have more strict requirements for investment properties, often requiring a down payment of 20% or more. If you are looking to invest in real estate in the Phoenix market, I'd like to share with you a unique financing strategy that will allow you to purchase an investment property with an FHA loan.
Why Finance an Investment Property with an FHA Loan
With the exception of a VA loan, the FHA loan requires a much lower down payment than any other loan type available (usually 3.5%). An FHA loan is a home loan that is guaranteed by the government (the Federal Housing Authority – FHA) so it gives lenders some protection against default. This protection also allows lenders to be a little more lenient with the underwriting guidelines such as credit score requirements and debt to income ratios which ultimately helps more borrowers qualify.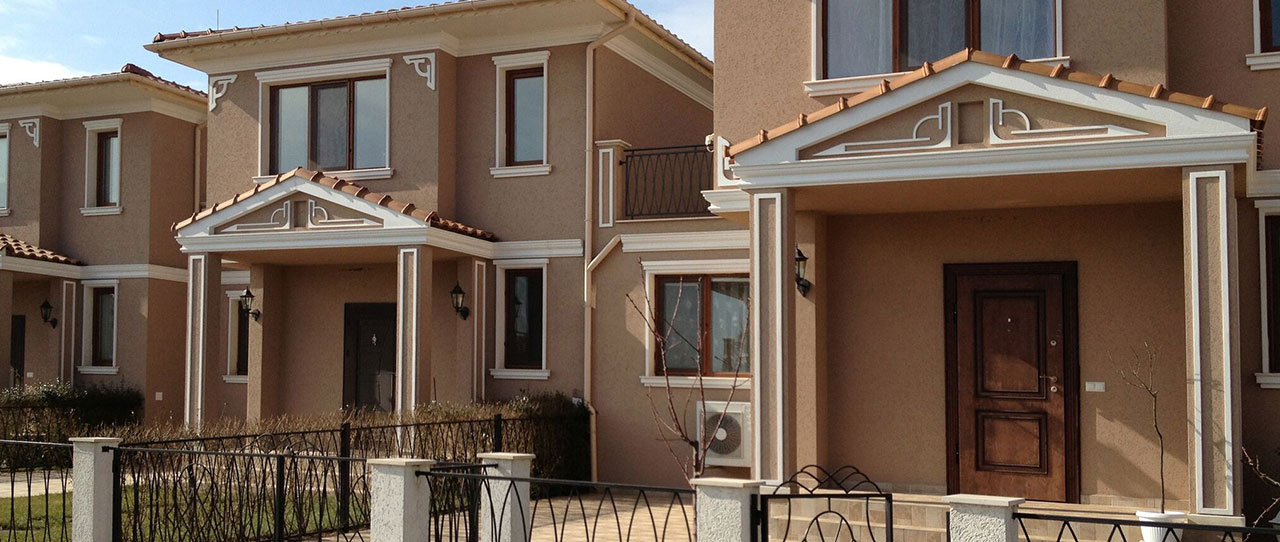 There Are 2 Options for Using an FHA Loan to Purchase an Investment Property

Option 1 - Buy a Home and Live In It
There are some savvy real estate investors that will buy a home as their primary residence and live in it for two years (to avoid capital gains taxes), then convert it into a rental property. This allows them to purchase the home using an FHA loan with a minimal down payment (roughly 3.5%) and ultimately convert the home to a property that they rent out. If they have seen enough increase in value during that time, they can also choose to sell the property for a profit.

Borrowers are not allowed to have more than one FHA loan at a time, so if you want to use this strategy, you would need to either purchase your next home with non-FHA financing, or refinance the existing home with a conventional mortgage before you convert it into a rental property.

If you happen to buy in a market where values increase significantly in a short period of time, you can certainly sell prior to two years, but you may be subject to paying taxes on the profit you make. We are not accountants, so we recommend checking with your accountant if you have any questions about the tax implications of buying or selling investment properties.

Option 2 - Buy a Multi-Unit Property
Many people don't realize that they can purchase a multi-unit property and use an FHA loan as long as they live in one of the units. This is pretty significant because it still only requires the standard 3.5% FHA down payment.

There are loan limit restrictions, which means you will need to work with a trusted local real estate agent to find a multi-unit property in the Phoenix market that meets the criteria (we can refer you to one if you need one). Here are the FHA loan limits in the Phoenix (Maricopa County) market:
Single Unit - $294,515
Duplex (2 Unit) - $377,075
Triplex (3 Unit) - $455,800
Fourplex (4 Unit) - $566,425
Keep in mind; there are pros and cons to living in the property where you are the landlord.
Pros:
You will be there to observe what goes on with the property and who is coming and going.
Your tenant may consider the fact that you are going to be their neighbor, meaning that someone with ill intent may not want to live in a multi-unit property with their landlord as their neighbor.
Cons:
You will be easily accessible by your tenants. The key here is doing your due diligence and making sure you have a responsible (and low maintenance) tenant. You can't avoid every tenant issue, but we recommend doing a background check on your tenants at a minimum. Better yet, you can find a tenant through a property management company or real estate agent who has the resources to do a thorough background check on tenants for you.
Considerations for First Time Landlords
If you have not owned an investment property or been a landlord prior, there are a few things to beware of. This is not a conclusive list, just a few that can impact your cash flow.
Emergencies Happen and You are "911". If you choose to manage the property yourself you could get a call at any time, any day of the week. A responsible landlord should be willing to fix issues that arise and respond to any emergencies (such as an AC outage in the Phoenix summer heat). Also, if you are out of town, you will need to make sure you have someone who can handle any issues in your absence. Using a property management company can take this burden off of your hands. They will charge you a monthly fee, but it could certainly save you lots of time and give you peace of mind.
Tenant Problems Can Become Landlord Problems. If your tenant loses their job, that's a problem for them. If they subsequently can't pay you, it becomes a problem for you. It's something that novice landlord often fail to keep in mind.
Plan for Vacancies. There will be times between leases where you don't have someone renting your unit. Typically, you will spend a minimal amount of time freshening up the property for the next tenant. There may also be a delay in acquiring your next tenant. This means that you will be responsible for your full mortgage payment during these times without relying on the rental income for that unit.
These three potential setbacks are reasons that you should maintain a cash reserve to make sure that your personal budget is not adversely impacted.
If you are ready to take that next step towards owning an investment property, give us a call at (480) 649-3825 to discuss your investment property financing options.
ID: 6512BD43D9CAA6E02C990B0A82652DCA