Arizona First-Time Home Buyer Programs
Posted: 2021-11-15 | Author: April Nye
---
Have you been looking at homes and thinking that you're ready to become a first-time home buyer in Arizona? Saving enough money to cover the down payment on your first home can be extremely challenging, and as home values continue to rise, the amount needed to do so may seem even more unattainable. But did you know that there are first-time homebuyer programs available to help you?
What is a surprise to many people is that there are programs which help qualified borrowers cover part of their down payment and closing costs. These programs vary based on where the property is located and how much financial assistance the borrower needs.
Let's take a look at some of the first-time homebuyer programs Arizona residents can take advantage of.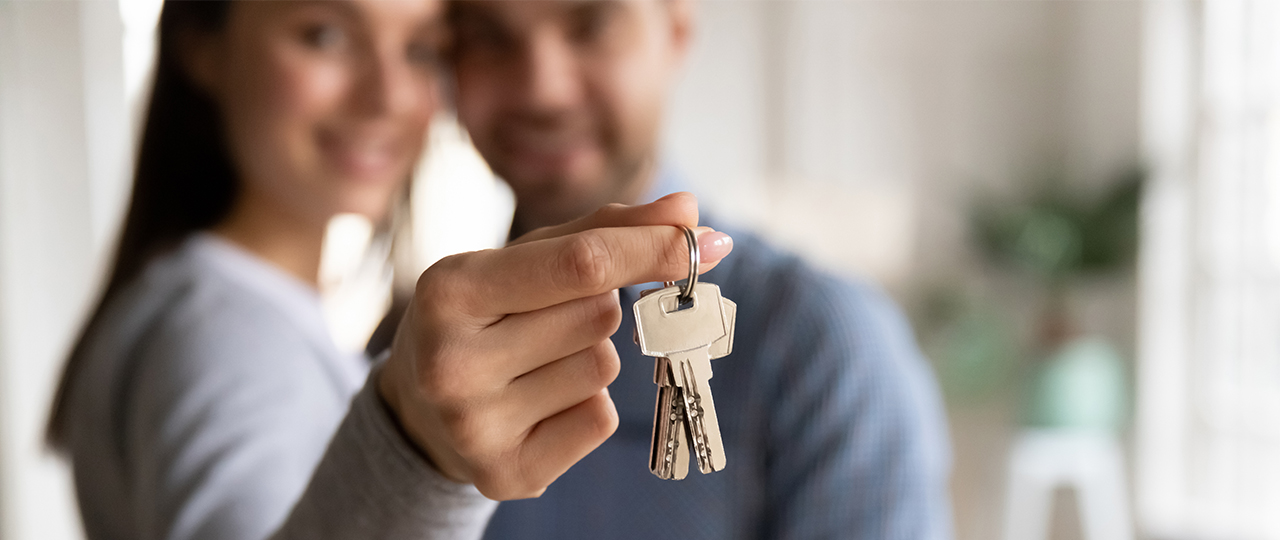 Maricopa County Home in Five Advantage Program
The Home in Five Advantage Program aims to provide financial assistance to the Arizona first-time homebuyer. Qualified homebuyers can receive up to 5% of assistance to use toward down payments and closings costs. The program offers an additional 1% of aid to K-12 teachers, U.S. Military, veterans, first responders, and other individuals who make up to $36,450 per year. With the help of this program, it is possible to get into a home of your own with very little money out of pocket. That way, you'll be able to start building equity more quickly and do something else with the money you've been trying to save for a home.
Who Is Eligible?
To meet the qualification requirements for this program, the homeowner must have the following:
640 minimum FICO score


An annual income of $108,920 or less


A debt-to-income ratio of 50% or less


Complete a homebuyer education course before closing
Where Can This Assistance Be Used?
Homeowners who receive assistance under this program can purchase a new or existing home, condo, or townhome in Maricopa County. They must live in the property within 60 days of closing, and it must be their primary residence.
HOME Plus Program
This program is funded by the Arizona Housing Finance Authority and offers a fixed-rate mortgage and additional funds that can be contributed to the down payment or closing costs. The assistance comes to you in the form of a zero-interest, 3-year, deferred second mortgage. The loan amount can be up to 5% of the home's purchase price. Qualified military personnel and veterans may be eligible for an additional 1% of down payment assistance.
Who Is Eligible?
Household income must be $92,984 or less.


Must complete a homebuyer education course before closing
Where Can Assistance Be Used?
This program is good for any home located in Arizona. However, the home cannot be more than $371,936. Similar to the Home in Five program, the home must be the homeowner's primary residence.
Proposed Tax Credits For First-Time Home Buyers
President Biden has proposed a $15,000 tax credit for first time homebuyers. Let's be very clear, this first-time homebuyer tax credit is not yet available. Get more information on that proposal for our Co-Owner, Richard Simon:
As of the date of writing, it is still a bill that has not yet been passed. This bill is aimed at lower and middle-income earners who make less than 160% of the area's median income during the tax year in which they claim the credit. It will be available to home buyers who have not purchased or owned a home in the last three years, and the house cannot be more than 110% of the local median home price. For an AZ first time homebuyer living in Phoenix, the median home price is currently $395,000.
Buyers would claim the Biden first time homebuyer credit when they file their taxes. It is refundable, so buyers will be able to receive the entire $15,000 credit even if that is more than they owe in taxes for the year. However, the buyer will be required to live in the home for at least four years, or they will have to pay back a portion of the credit.
First Steps To Get Started

If you think you could be a candidate for one of the first-time home buyer programs or would like more information, here are the steps you need to take to get started:

1 - Contact a local mortgage lender to get preapproved

This will help you see how much home you qualify for and determine what monthly payment you would be comfortable with. When looking for a lender, consider the following:
Local Presence – You want to have a lender who works and lives in the same area you do. This way, they will be able to refer you to knowledgeable industry partners who will work with you to make your home buying experience easy and stress-free. If you go with a big, national lender, you may be dealing with someone on the other side of the country with no idea of what it is like to be an Arizona first-time homebuyer or how the local real estate market works.


Experience – For a successful transaction, you need to find a lender who has experience with these down payment programs in your area.


Compare Quotes – You need to think about the overall cost of the loan, and different lenders can offer different rates and incentives.
2 - Find a reputable real estate agent to help guide you through the home buying process. Since there are so many real estate agents who work with Arizona first-time home buyer, it may be best to ask your mortgage lender for a recommendation.
Make sure the agent you choose has sold homes in the location you are interested in and is familiar with first-time home buyer programs.
Questions? Contact us! We are experts in first-time homebuyer programs Arizona 2021 and are gearing up for what is to come in 2022. Let's get you into a home!
ID: 32BB90E8976AAB5298D5DA10FE66F21D