Biden's First-Time Homebuyer Grant: What It Might Mean for You
Posted: 2021-05-10 | Author: Richard Simon
---
First-time homebuyers in Arizona might be in for some relief if Congress passes either of the two pieces of legislation that have been introduced recently. On April 28, Rep. Earl Blumenauer (D-OR) and Rep. Jimmy Panetta (D-CA) announced the sponsoring of a new bill called the First-Time Homebuyer Act that would grant a tax credit of up to 10% of the purchase price of the home or $15,000 to first-time buyers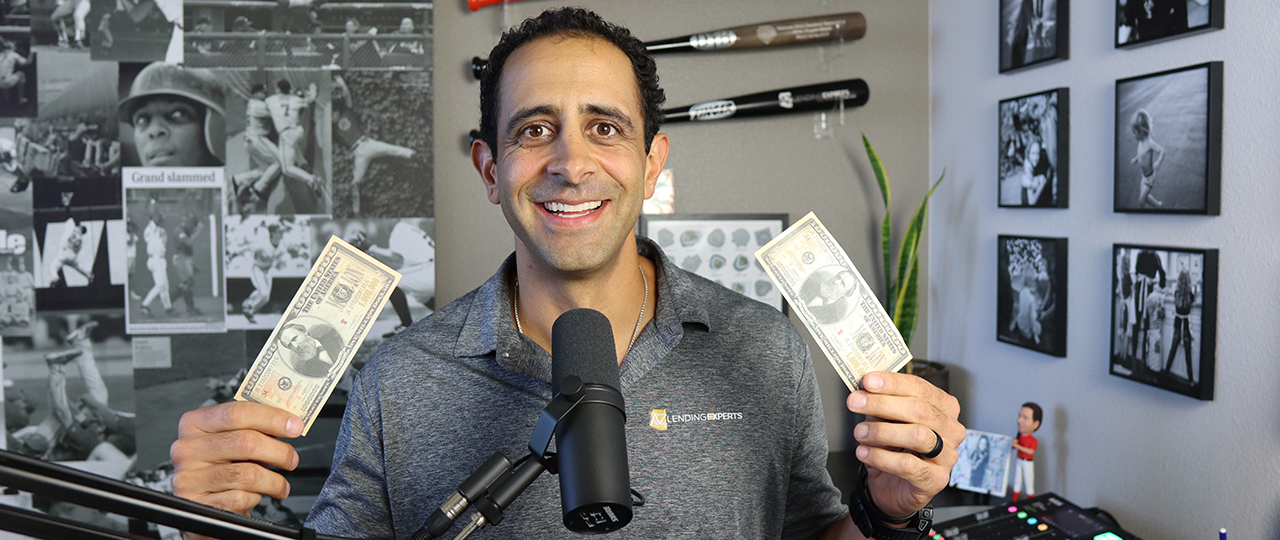 To be eligible for the first-time homebuyer tax credit, buyers would need to meet the following qualifications:
You must not have purchased or owned a home within the past three years.


Your modified adjusted gross income must not exceed 160% of the area's median income during the tax year that you claim the credit.


The purchase price of the home must not exceed 110% of the local median home price.


Your home loan must close after December 31, 2020.


The buyer and tax credit recipient must remain in the home for at least four years, or they would have to pay back a portion of the credit.


Buyers would claim the credit when they filed taxes for the year in which they purchased the home. For example, if you bought a house in 2021, you would receive the credit when you file your taxes next year (on or before April 15, 2022). The first-time homebuyer tax credit that is proposed in this bill is refundable, meaning that buyers can receive the entire $15,000, even if this amount exceeds what they owed in taxes for that year.
Another piece of legislation has been drafted that would provide a $25,000 upfront first-time homebuyer (FTHB) grant. This bill has been dubbed the Down Payment Toward Equity Act of 2021.
Although it seeks to accomplish the same general objectives as the First-Time Homebuyer Act, the Down Payment Toward Equity Act has some significant differences. First of all, this bill would provide a $25,000 first-time homebuyer grant upfront and at closing, rather than being given as a tax credit when the buyer files their taxes the following year. In this way, it would work similarly to the various down payment assistance programs that are available in many states.
Secondly, the Down Payment Toward Equity Act as currently constituted is geared toward first-generation home buyers and comes with stricter income requirements. The buyer's income cannot exceed 120% of the local median income (as opposed to 160% in the First-Time Homebuyer Act), and in addition to not having owned a home during the past three years, the buyer's parents cannot have owned a home either.
For more details on the Down Payment Toward Equity Act, here's a quick video from our Co-Owner Richard Simon:

Current Arizona First-Time Homebuyer Programs
If you qualify as a first-time homebuyer in Arizona and you are eager to take advantage of the historically low interest rates and buy a home, you may not have to wait for Congress to act in order to get help with your down payment. There are existing down payment assistance programs already in place that are designed to help Arizona first-time home buyers.
For example, the state currently administers two programs - Pathway to Purchase and Home Plus. Maricopa County and Pima County also have local programs with more specific requirements. Speak to us for more details about these and any other available programs.
Worst case, if you are unable to qualify for any of the existing first-time homebuyer programs in AZ, there is a good chance that at the very least, the $15,000 first-time homebuyer tax credit will become law. No one can predict that for sure, but at this point, the proposal enjoys widespread support. If it is enacted and you purchase a home any time in 2021, you would be able to receive this credit next year when you file your taxes (assuming you are eligible).
Work with Experienced Phoenix Mortgage Brokers
Congress is currently working on two first-time homebuyer down payment programs, and there are other programs in Arizona that you might qualify for. New programs are added and dropped on a regular basis, however, so be sure to check back with us to find out what is available at the time you are looking to purchase a home.
Another thing to keep in mind is that not all lenders handle mortgages that utilize the down payment assistance programs. This is why it is highly recommended that you work with a company like AZ Lending Experts who provides buyers with access to all of the programs that are available in the marketplace.
At AZ Lending Experts, our number one priority is getting our clients approved for mortgages that not only allow them to get into the home of their choice, but also leave them in the best possible financial position. Contact us any time if you have questions about a home purchase or refinancing or if you are ready to get started. We look forward to serving you!
ID: 735B90B4568125ED6C3F678819B6E058