Jumbo Loans are Back!
Posted: 2021-04-09 | Author: Scott Roberts
---
Great news! After the Covid restrictions that have gone on for the past year, jumbo loans in Arizona are back. If you are looking to buy a home and your mortgage amount will exceed the conforming loan limit, you will need to a jumbo mortgage. Whether you are applying for a mortgage in Phoenix, Scottsdale, Tempe, or anywhere throughout the state of Arizona, the maximum conforming loan limit for 2021 is $548,250. Any mortgage for above this amount will require a jumbo loan.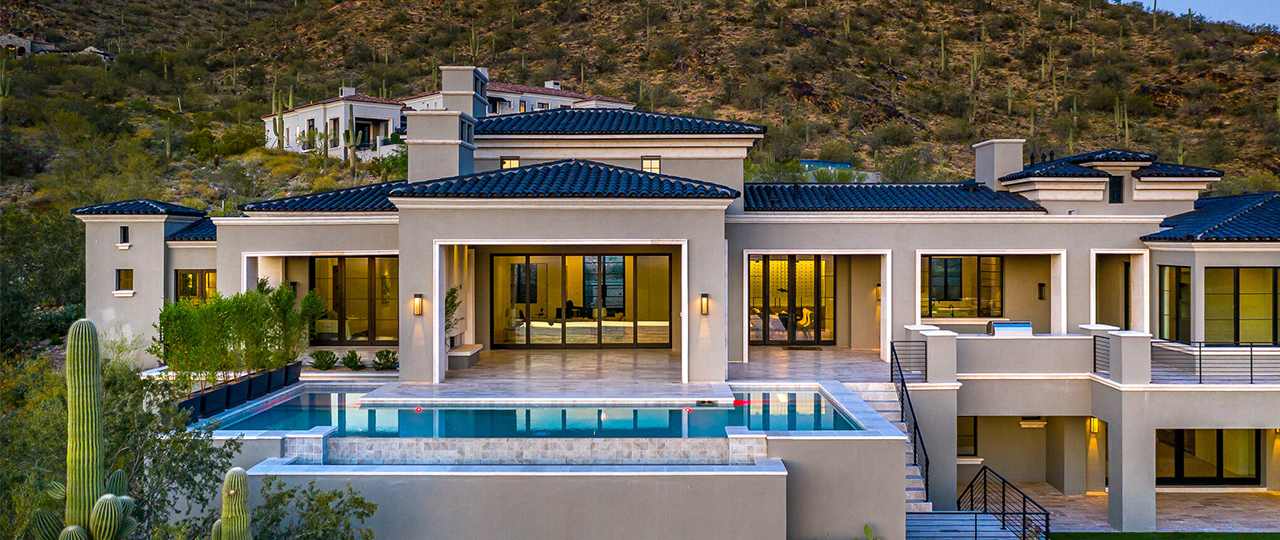 What is a Jumbo Loan in Arizona?
A jumbo loan is a type of mortgage product that is used to purchase more expensive properties that are on the market. Mortgage amounts start in the $550,000 range, and the Arizona jumbo loan limit is generally about $3.5 million. Not all lenders will go that high, however, depending on their specific guidelines. And there may be lenders that will loan out higher amounts on a case-by-case basis if they believe it is worth the risk.
Jumbo vs. Conforming Loans
Jumbo loans and conforming loans have a lot of similarities. Both require borrowers to meet certain eligibility requirements, which include minimum credit scores, income thresholds, minimum down payments, and a demonstrated ability to repay the loan (e.g., steady job/cashflow and low debt-to-income ratio).
The main difference between the two is that because jumbo loans exceed the conforming loan limits, they are not backed by the FHA, VA, USDA, or any other government-sponsored enterprise. This makes them much riskier for lenders who give out these types of loans and the investors who back them. As a result, jumbo mortgage qualifications are far more stringent than those that are required for conforming loans.
Jumbo Loan Characteristics
Here are some of the main characteristics of a jumbo loan in AZ:
Borrowers can usually qualify with a credit score of 660 or higher.


The jumbo mortgage down payment requirement in Arizona may be as little as 5%.


Depending on the situation, it may be possible to get a jumbo loan for as little as 10% down without having to add mortgage insurance (MI).


Be prepared to pay higher interest rates with jumbo mortgages because of the risks incurred.


Well organized and extensive documentation will be required to qualify for a jumbo loan.


Be prepared to explain any potential discrepancy that an underwriter may uncover regarding your documentation and ability to repay the loan.


It is not unusual for multiple appraisals to be ordered on the property in order to minimize investor risk.
Jumbo loan rates in Arizona will depend heavily on your down payment. A 10% jumbo mortgage down payment will have a lender paid mortgage insurance that is built right into the loan. 20% down will get you a better interest rate, and 50% or more down will get you the best rate.
Why Mortgage Brokers Are Better
It is not unheard of for big banks to ask you to bank with them for 12 months or deposit large sums of money (say $1 million or more) into an account with them to qualify for a jumbo mortgage. Banks might also make you jump through other hoops where they have your business first in order to get approved for the loan.
It is important to understand that, since jumbo loans are investor specific, every lender has different tolerances. This is why it is very important with a mortgage product like this to work with a reputable mortgage broker who can shop several options on your behalf rather than going to one or two lenders directly. If you only check with a couple banks or lenders, it will give you a very limited picture of what is available in the marketplace.
What About Refinancing?
Jumbo loans are not only great for buying a higher end property; they are also a good refinance option, especially with jumbo mortgage rates in Arizona continuing to hover at or near historic lows. Qualified borrowers have a cash out refinance option for up to 80% loan-to-value (LTV), which can provide capital to help pay off debt, remodel your home, send your kids to college, invest in another property, or whatever else you want to do with the money.
Arizona Jumbo Loan Options
If you have any further questions on how jumbo mortgages work and/or you are looking to qualify for a jumbo loan in Arizona, AZ Lending Experts is ready to go to work for you. We work closely with our clients to thoroughly assess their situation, and we shop dozens of lenders to find the best mortgage option to accomplish their goal in the most financially beneficial way. Contact us or request a free consultation with one of our lending specialists today!
ID: FC490CA45C00B1249BBE3554A4FDF6FB