Exclusive Heroes Pay Zero VA Loan Program
Posted: 2020-09-29 | Author: Richard Simon
---
There are very few mortgage programs out there that provide more benefits to those who qualify than VA loans. Arizona military members, veterans, reservists, and National Guard members can get a VA home loan with no money down and very few closing fees. These loans can be accessed even with less than perfect credit, and borrowers enjoy some of the most competitive interest rates available.
Arizona has 7 military bases and the 10th highest military veteran population in the country. There are nearly 500,000 vets living in our state, making up approximately 9% of our population. At AZ Lending Experts, we are making it even easier for active military, vets, and other eligible borrowers to get into a home with our Heroes Pay Zero VA Loan Program. In fact, you may have already seen some of our videos and Facebook posts about it.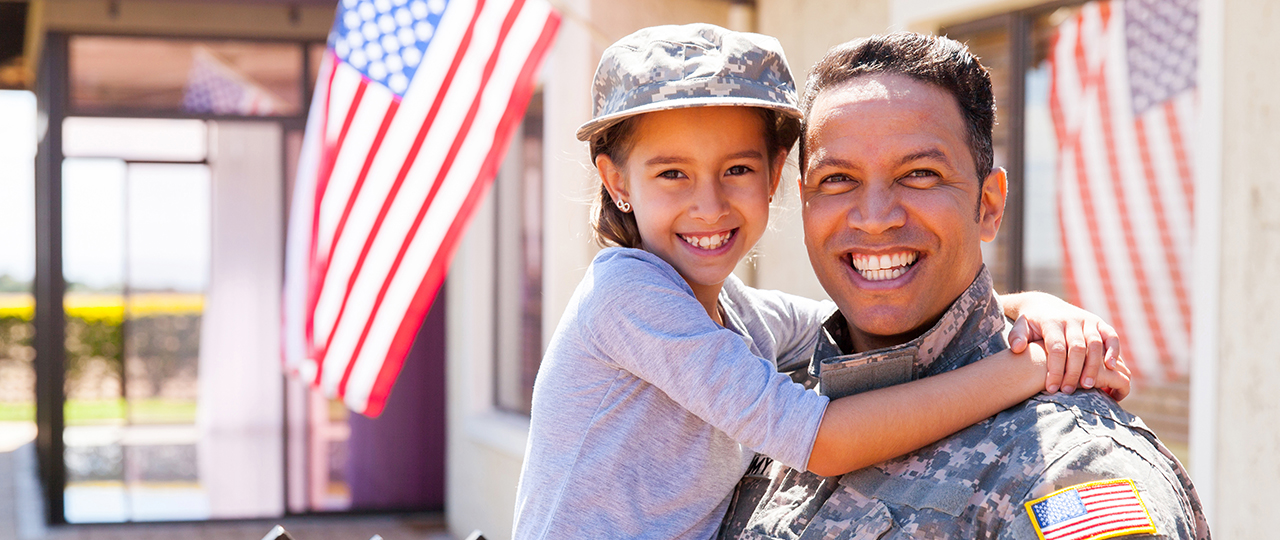 With our exclusive Heroes Pay Zero VA Loan Program, we are waiving all lender fees so qualified borrowers will pay no loan fees whatsoever. That means no appraisal, processing, and or underwriting fees. We are eternally grateful for all of the sacrifices you have made to secure and preserve our freedom, and this is our small way of saying "thanks" and showing our appreciation for your service.
Benefits of Arizona VA Home Loans
VA home loans in AZ are partially guaranteed by the US Department of Veterans Affairs (VA), which helps protect both borrowers and private VA lenders. This allows Arizona military personnel and veterans to receive lower interest rates and far better terms and conditions than they would be likely to get with a conventional home mortgage.
*It is important to note that some lenders have changed their requirements due to COVID-19, and the pandemic has also significantly impacted interest rates and the housing market. This of course is a very fluid situation and things can change quickly. Speak with one of our Loan Officers about how any COVID-related issues may affect your personal situation.
Here are some of the amazing advantages that VA loans in Arizona offer:

No down payment required, a benefit that is almost unheard of with other loan programs.
No private mortgage insurance (PMI), a benefit that can usually only be obtained if you are making at least a 20% down payment.
Easier to qualify than most other loans - eligible borrowers can get into a VA loan in AZ with a credit score of as low as 620.
Borrowers have access to the most competitive interest rates, in fact, the rate on a VA home loan is often a little bit lower than the going conventional rate.
Can refinance to a lower rate if rates go down in the future - which is something you should be talking to us about right now with historically low interest rates. You can also refinance from a conventional or FHA loan into a VA loan (if it is beneficial for you to do so).
VA home loans are assumable as long as the new borrower meets the loan eligibility requirements.
In most Arizona counties, VA loan-eligible borrowers can qualify for a refinance for up to $510,400 (without any down payment or PMI). There are now no limits for purchase price.
Closing costs (for the borrower) are limited by the VA, and with our exclusive Heroes Pay Zero VA Loan Program, lending fees (for Arizona VA loans) are eliminated.
For more information about VA home loan benefits visit the U.S. Department of Veterans Affairs.
What if I Have Already Used an AZ VA Loan to Purchase a Home in the Past?
There is a common misconception that if someone has used VA financing in the past, they cannot do it again. The truth is that once an existing VA home loan is retired or assumed (usually from the sale of the home), a military member or veteran can use their entitlement again (if it is available) to purchase another property. In fact, there are some cases in which eligible borrowers have been able to use partial entitlements to take out multiple (zero down) VA loans at the same time.
Now, sometimes a borrower might choose to purchase their next home with conventional financing, but that is usually because they may have built up a significant amount of equity to the point where they are able to put down 20% or more. For buyers in this situation, it may be beneficial to use a conventional mortgage depending on their specific circumstances.
Heroes Pay Zero Program brings You Across the Finish Line
We will never be able to fully repay those who have served our country for their bravery and the sacrifices they have made. At AZ Lending Experts, we are pleased to be able to honor our heroes by offering our exclusive Heroes Pay Zero VA Loan Program. Phoenix area veterans as well as military personnel and veterans throughout the state can have ALL of their VA lender fees waived. This eliminates the financial barriers to home ownership and allows eligible borrowers to secure their piece of the American dream.
Our Heroes Pay Zero VA Loan Program will only be available for a limited time, so get in touch with one of our Loan Officers today to find out if you qualify. We look forward to serving you!
ID: 2838023A778DFAECDC212708F721B788