The Importance of FICO Scores in Securing a Mortgage
Posted: 2020-08-30 | Author: April Nye
---
Arizona mortgage rates are impacted by a number of factors, and among the most important is your credit score. Understanding credit scores, what goes into them, and how to build/maintain good credit is absolutely essential not only for getting a good mortgage rate on a home purchase, but also for obtaining favorable financing terms for refinances and other purchases.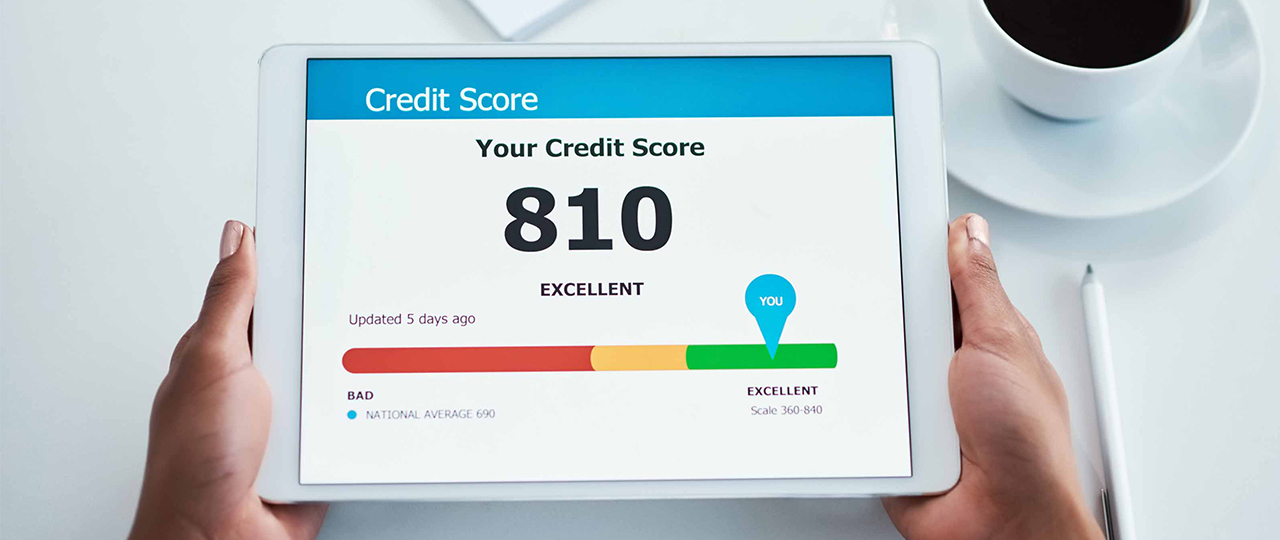 Mortgage lenders use a borrower's FICO score to evaluate their creditworthiness, although some use VantageScore, a similar model produced by the three major credit bureaus.
What is a FICO Score?
Your FICO score is a score that is produced by Fair Isaac Corporation to evaluate a consumer's credit risk. FICO scores are used by lenders as one of multiple factors to determine if a consumer can be approved for the loan they are applying for. The score is a three-digit number that can range between 300 and 850 for most industries, although some industries go up to 900. Put simply, the higher your FICO score, the better your chances of getting approved for credit.
There are actually several different versions of the FICO score. Over the years, Fair Isaac has introduced new models that they believe are more predictive of a consumer's financial behavior. The progression of FICO scores is very similar to the various versions of Windows software. We are currently on FICO 9, which was introduced in 2014, although a lot of lenders still use the FICO 8 model. The FICO score used for current home loans is likely to be one of these two.
FICO 10 T is a new model that is in the process of being rolled out this year. However, lenders will probably not be using it until at least early 2021 (more on version 10 T later).
FICO Score Components
Here is a quick overview of the various factors that go into determining a FICO score:
Payment History: History of on-time payments (35%).
Credit Utilization Ratio: How much you owe as a percentage of your available credit (30%).
Credit History: How long you have had your oldest and newest accounts (15%).
Credit Mix: Different types of accounts such as a home mortgage, auto loans, credit cards, and personal loans (10%).
New Credit: Recent credit inquiries and recently opened credit accounts (10%).
The FICO 8 model put less emphasis on one-time late payments and more emphasis on multiple accounts in which a consumer is 30 days or more behind on their payments. This model also put a higher emphasis on credit card utilization. FICO 9 did not deviate too much from FICO 8, but it did put less emphasis on medical collections and collection accounts that are now paid in full, and it gave more weight to those who make rental payments on time.
How Does my Credit Score Affect my Mortgage Rate?
FICO scores can be broken down into the following categories:
Exceptional: 800 – 850
Very Good: 740 – 799
Good: 670 – 739
Fair: 580 – 669
Poor: 300 – 579
Requirements for credit scores for home loans vary depending on the type of mortgage you are applying for. For a conventional mortgage, you will want to have at least a 620 or higher score, although you will need to be in the very good or exceptional range to qualify for the best mortgage rates.
FHA mortgage requirements are less stringent. For FHA lenders, 580 credit scores are sufficient, and there are even scenarios in which you can get into an FHA mortgage with a credit score as low as 500. With a VA loan, there is no minimum FICO score, but other factors are considered.
In all cases, it is ideal to shoot for at least a 780-credit score to qualify for the best mortgage rates, and a 480-credit score or lower will almost always put you out of reach. If you are looking to raise your credit score, this article will give you more details on some of the most important steps you need to take.
FICO Score Changes: What Consumers Need to Know
FICO 10 T is being rolled out in phases this year, but as we touched on earlier, lenders will probably not start using this model until 2021, and the previous two FICO models are likely to be widely used for the next few years as well. One of the changes with FICO 10 T is that it will look at a consumer's payment history over a longer period of time in an effort to provide a more comprehensive view of their creditworthiness. Other changes include a greater emphasis on rising debt levels, and FICO will flag credit scores of consumers that take out unsecured personal loans.
According to analysts, the overall impact of the changes with the FICO 10 T model will be mixed. CNBC says that about 110 million consumers will see a change of less than 20 points either way on their credit scores, and about 80 million will see a change of 20 or more points in either direction.
The bottom line is that, although FICO 10 T will alter the weighting for some of the score criteria, the underlying FICO score components will remain the same. So for consumers, it is best to focus on the fundamentals that have always been necessary to build or maintain good credit. These include paying bills on time, keeping your credit balances low, not applying for too many new credit accounts at once, and reviewing your report regularly to make sure there are no inaccuracies.
If you have any additional questions about FICO scores, what you need to do to build good credit, and how to find the best loan program and mortgage rates for your situation, give us a call and we would be happy to go over everything with you.
ID: C0C7C76D30BD3DCAEFC96F40275BDC0A