AZ Lending Experts Delivers Nearly $900 in Meals During COVID-19 Outbreak
Posted: 2020-06-01 | Author: Scott Roberts
---
The coronavirus pandemic has been one of the worst public health emergencies in our history, and everyone has been impacted by COVID-19 in one way or another. Many have contracted the virus or know someone who has, others are front-line workers who go to work each day risking exposure. And in the midst of all this, numerous "non-essential" businesses have been temporarily closed to help slow the spread of the virus, putting countless individuals out of work.
Because of the effects of the coronavirus outbreak, many people in our local communities are hurting. Here at AZ Lending Experts, we wanted to do our part (if even in some small way) to give back to those who need it the most during these extremely difficult times. So, over a five-week period (from April 15 through May 21), we set out to deliver multiple meals from local restaurants to individuals or families in the greater Phoenix area who were in need.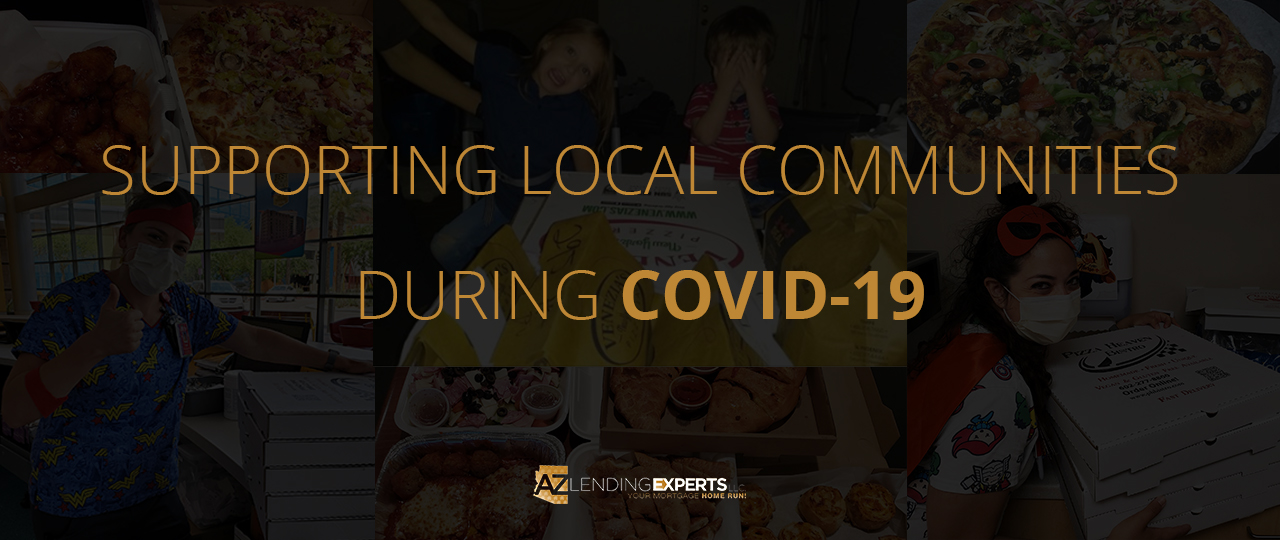 We started by asking you to let us know who needed help. This was done through a video posted to our social media pages and emailed to past clients. The response to our meal delivery campaign was overwhelming. Many of you sent in the names of worthy recipients, and we randomly selected several of them to receive meals.
We contacted the recipients selected and gave them three different local restaurants to choose their meals from. Each family was given the option of up to $100 in food for that night, leftovers, or however it helped them most.
Over the five weeks that the campaign was run, we were able to deliver meals to nine different recipients totaling $898.34. This was an average of nearly $100 per meal.
We sent meals to six communities in the Phoenix Metro area:
Phoenix
Ahwatukee
Chandler
Tempe
Gilbert
Mesa
The meals were delivered by 8 different local restaurants:
All of our meals were ordered and delivered through Postmates. Not only was Postmates an easy way to provide multiple options and have these meals delivered, but Postmates has taken additional steps to help their employees, small businesses, customers, and more. They launched the Postmates Fleet Relief Fund, have a pilot program for small business relief, have offered contactless drop-offs, and encouraged users to support local businesses through local-only menu options and the hashtag #OrderLocal. You can read more about what they have done on their BLOG.
We really enjoyed helping our local communities during these trying times, and we were fortunate enough to be able to do so. Thank you to everyone who participated in our meal delivery campaign and helped make it a great success. They say that difficult times bring out the best in people, and Arizonans have proven that to be true throughout this unprecedented crisis.
ID: 67C6A1E7CE56D3D6FA748AB6D9AF3FD7