How Are Mortgage Rates Determined
Posted: 2020-04-03 | Author: April Nye
---
For consumers in our society, credit is often needed to make necessary purchases. There is a strong argument that our society is too dependent on credit, and most households have more unsecured debt (e.g., credit cards, personal loans, etc.) than they should have. There are some purchases, however, that are very difficult to make without credit. The best example of this is a home mortgage.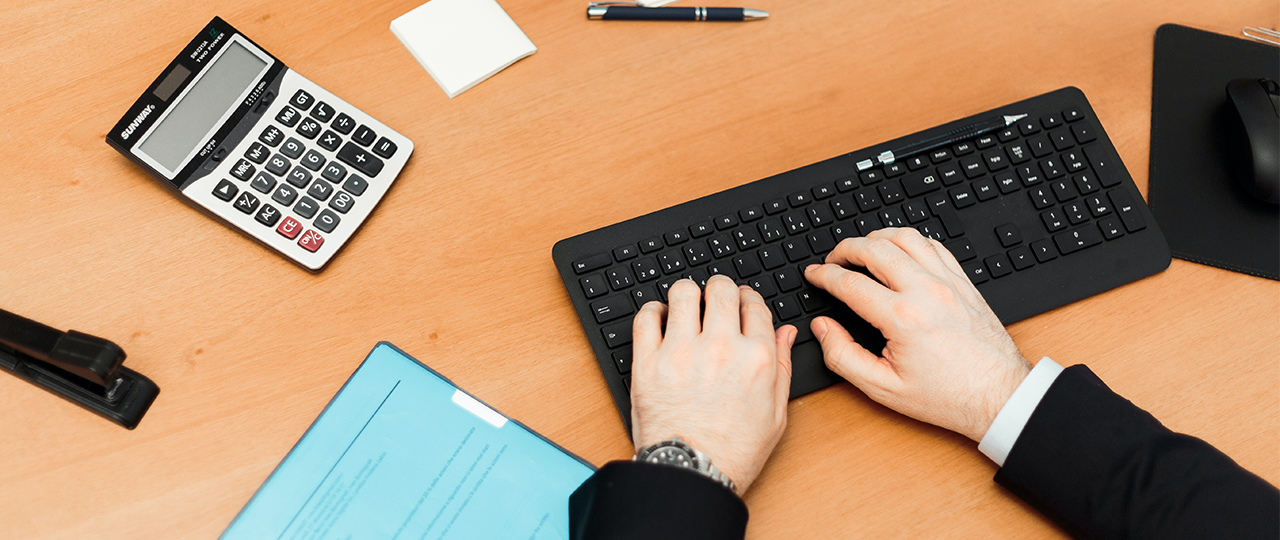 Today, the cost of most Arizona homes runs well into the six figures. And unless someone is independently wealthy or already has a home that is paid off, they are probably going to have a hard time purchasing a new one without some type of financing in place.
From the consumer's standpoint, one of the most important aspects of their home mortgage is the interest rate. Interest rates play a major role in determining the overall cost of the loan, the monthly payment, and ultimately, how much the buyer can afford to borrow. Naturally, everyone wants the lowest interest rates. Toward that end, it is helpful for borrowers to know how mortgage rates in Arizona are determined.
Factors that Determine Mortgage Rates for Arizona Borrowers
When you take out a mortgage, the lender is taking a risk on you, and this risk is reflected in the interest rate you will pay. In general, the greater the risk, the higher the rate will be. But this formula is more complicated with mortgage rates than most other types of consumer loans. There are many factors that are within the control of the borrower, and there are also some external factors that help set the market rates. Some of these factors impact home loan rates locally in Arizona, while other factors are national and global.
Here are some of the factors that are largely within the borrower's control:
Credit Scores
Your credit score is used to predict how reliable you will be in paying back your loan. The higher the credit score, the lower the risk for the lender, and as such, the lower your interest rate will be. It is best to work with your lender on checking your credit report and looing for any errors that may be hurting your score. You can dispute any errors and have them removed, which can raise your score and put you in a position to obtain a better interest rate.
Down Payment
Generally, the higher the down payment, the lower your interest rate is likely to be. Lenders see a higher down payment as a much lower risk because the borrower has some "skin in the game". In addition, there is more equity in a home that is financed with a higher down payment, which protects the lender in the event of a default. A large enough down payment (generally 20% or higher) can also remove the need for private mortgage insurance (PMI), which is a monthly payment that Arizona borrowers often have to make to insure the mortgage holder against a loan default.
Home Price and Location
Interest rates might be higher if you are borrowing an unusually low amount or an unusually high amount. Loans that are higher or lower than the established norms are seen as riskier for the lender. The state you live in also matters to the lender. The current mortgage rates in Arizona run pretty close to the national average, but there are some local factors that might cause these rates to fluctuate slightly.
Term of the Loan and Rate Type
The interest will depend on how long the loan is for. A general rule is the longer the term, the higher the rate. For example, in Arizona, you will generally get a better rate on a 15-year mortgage than the standard 30-year term. The rate type is also a factor. Most people prefer the certainty of a fixed rate mortgage. However, some might opt for an adjustable rate mortgage (ARM), which is low for a certain period, then adjusts higher.
An ARM can be an option for investors who want to fix up and flip a property, and we have many of those here in Phoenix, Tempe, Mesa, Scottsdale, Chandler, and other surrounding communities. ARMS may also work for some Arizona buyers with imperfect credit who want a lower adjustable rate while they rebuild their credit in the hopes of refinancing to a fixed-rate mortgage later on. Lenders might also lower your rate in exchange for higher closing costs, or vice versa.
Type of Loan Program
Rates can fluctuate depending on the type of loan program the borrower is using. The most common types are conventional, FHA, USDA, and VA loans. Be sure to work with a lender who is local to the Phoenix area, has in-depth knowledge of all of these (and other available programs) and can work closely with you to find the program that best suits your needs.
External Factors: A Tangled Web
There is no one external factor that sets the Arizona mortgage rates. For example, home loan rates in Arizona are not determined by the Federal funds rate that is set by the Federal Reserve (although that is an indirect factor). Rather, these rates are determined by many factors that converge to help set the current market rates.
One of the most important factors in determining the interest rate on Arizona mortgages is the rate of inflation. When the economy is on the upswing (which is what we were experiencing before COVID-19 turned everything upside down), inflationary pressures tend to impact the market.
The lender sells most mortgages to investors in the secondary market, and these investors want to put their money where it is likely to yield the highest potential return for the lowest risk. When the rate of inflation rises, the money consumers borrow will be worth less as they pay it back over time. For this reason, investors will insist on higher mortgage rates to make up for this loss.
Whichever way the market goes in the future, one thing is nearly certain; the current mortgage rates in Arizona are among the lowest we are likely to see. Rates are currently at or near historic lows, and they could go significantly higher in the future. But even if there is massive downward pressure, the chances of rates going significantly lower than they are right now are pretty slim.
How to Negotiate the Best Mortgage Rates in Arizona
To negotiate a better mortgage interest rate, you need to negotiate from a position of strength. This means having your finances in order so you have options. For example, if you are a credit-worthy borrower who is looking to buy a house in Phoenix, it is best to compare rates and see what your best choice is. This starts by comparing rates from different lenders, so you can have quotes in hand during your negotiations.
Many consumers are also concerned about what is the best day of the week to lock in mortgage rates. Should I lock my mortgage rate early or later in the week? Or does it make any difference at all? This depends mostly on risk tolerance. Mondays are generally the most stable day of the week to lock in rates, while Wednesdays tend to be the least stable. That said, it is difficult to know from week to week which way the rates are going. Therefore, it is up to the individual which day of the week they think is best to lock in the mortgage.
For consumers, handling all of the negotiations, rate locks, and the application and closing process themselves can be very time-consuming. To get the best mortgage rate for a home purchase or refinance, it is best to work with a local lending specialist in the great Phoenix area. Top local mortgage brokers have access to the same programs that you can get through a national lender, and they can provide the most competitive mortgage rates available (based on what you can qualify for). A local lending specialist can also provide highly personalized service and work closely with you from start to finish to help ensure that you are able to successfully obtain the financing your need.
ID: 6C8349CC7260AE62E3B1396831A8398F