How Does Refinancing Work?
Posted: 2020-03-25 | Author: Richard Simon
---
Refinancing a mortgage is the process of getting a new mortgage to replace an existing one. Homeowners often refinance a mortgage in order to get a lower interest rate, which can provide them with a lower monthly payment and save them significantly on the overall cost of the loan. A mortgage refinance can also be used to cash out a portion of the equity that has been accumulated in the home, to obtain a longer or shorter repayment plan, and to cancel private mortgage insurance.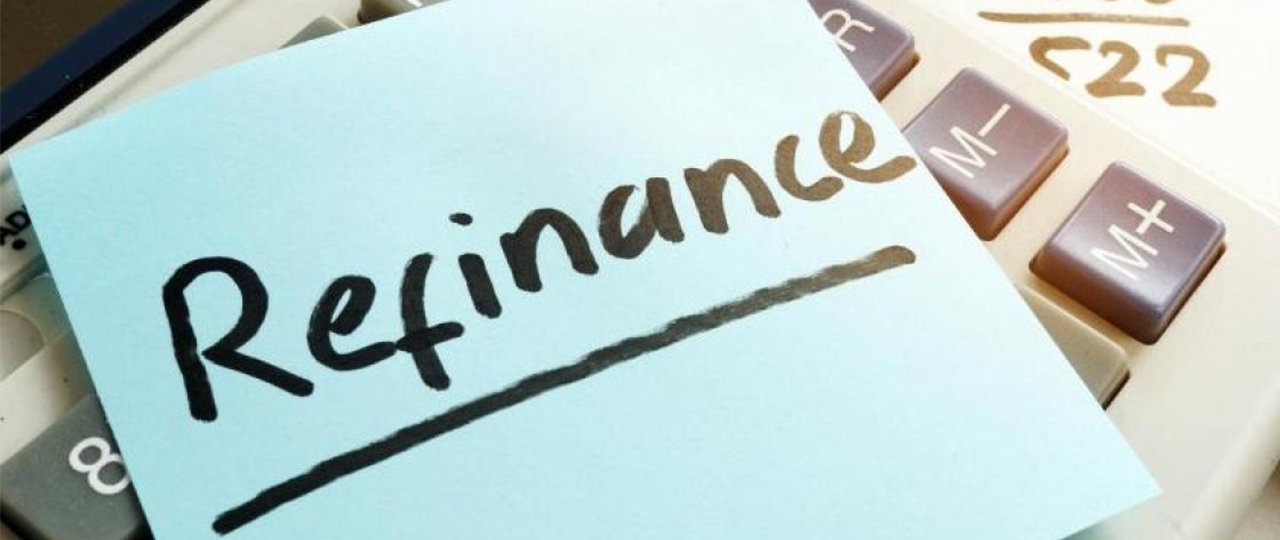 For example, in Arizona, refinance rates are at or near historic lows. So, if a homeowner can save at least 1% or more on interest rates and they are planning to be in their home for several more years, then it would probably make sense to consider refinancing to a new loan. There are other times, however, when refinancing would not make sense – such as if you are saving only quarter of a percent or half a percent and you plan on moving within the next few years.
How does Mortgage Refinancing Work?
The process of refinancing is similar to that of taking out a new mortgage. It starts by shopping various lenders to find the one that offers the lowest interest rates and the best terms and conditions. This step alone can be complicated and confusing with all the choices out there.
One of the best ways to cut through all the confusion is to work with a local lending specialist who has access to multiple lenders and all of the available loan programs in your market. This allows you to do all your shopping in one place and find the refinancing option that is most beneficial to you.
While shopping around, you will be asked to gather the documents you will need in order to lodge the application. These will most likely include your income tax returns and/or W-2 forms, your homeowner insurance policy, title insurance, and other relevant financial information. A credit check and property appraisal will also be needed.
Some of the important factors that will impact the rates and terms you can qualify for include your credit score, debt-to-income ratio, and the current value of your property. If your credit score has significantly improved since you first took out the mortgage, you have gained a good amount of equity in your home, and your income has remained steady or risen, then there is a pretty good chance that a refinance can put you into a better financial position (this of course assumes that the current mortgage rates are lower than they were at the time you took out your original mortgage).
After submitting applications, the lenders you have applied with will come back with loan estimates within a few business days that list the terms and monthly payments. You can compare offers from different lenders and choose the offer that is most attractive. From start to finish, the refinance process time should be somewhere between 30 and 45 days.
Reasons to Refinance a Mortgage
Here are some of the top reasons why it would be advantageous for a homeowner to refinance their mortgage:
Obtain a Lower Interest Rate/Lower Monthly Payment: It is always good for homeowners to pay less interest and have a lower monthly mortgage payment. If rates are low enough for you to accomplish this even after accounting for any closing costs, then this would be a situation where refinancing makes sense.
Cash Out: Over time, property values appreciate as you simultaneously pay down your mortgage. This provides equity that can be cashed out if a homeowner needs money to pay off higher interest debt, make a large purchase, or handle a financial emergency. Whether it makes sense to refinance just to get cash out of your house depends on the specific situation. If you can do so while getting an interest rate that is low enough maintain a lower monthly payment, that it could be very beneficial, although you would still need to consider the term/length of the loan. And this brings us to the next reason to refinance...
Change the Term of the Loan: Refinancing allows you to shorten or lengthen the term of your mortgage. If you lengthen the term, you can get a lower monthly payment, but your mortgage will go on for longer. If you shorten the term, you can pay your mortgage off faster and potentially save a significant amount of interest.
Change the Loan Type: If you originally took out an adjustable rate mortgage (ARM) in order to take advantage of low introductory rates/monthly payments, you may want to refinance into a fixed rate mortgage before your rates are adjusted upward. This helps you avoid having to worry about market fluctuations. You could also choose to refinance a home equity loan into a mortgage, thus creating one mortgage instead of two that will likely have a better interest rate and other terms.
What are Some Reasons Why you would NOT want to Refinance a Home Loan?
While refinancing can be a great option for many homeowners, there are some situations in which it would not make sense to take this step:
No Significant Change in Interest Rates: As we touched on earlier, the current interest rate should be at least a point or two lower than when you took out your original mortgage, otherwise it will usually not make sense to refinance. Keep in mind that closing costs usually amount to 2% to 5% of the loan, which means it will take some time for you to get back to even. If there is not enough of a difference in rates, it could take many years or even decades to get to the breakeven point.
Imperfect Credit: Since your credit score plays a major role in the rates, terms and conditions you can qualify for, it is probably not a good time to refinance if your credit score has dropped since you took out your mortgage. It would be better to take steps to rebuild your credit before looking into a refinance.
You Plan to Move Soon: If you do not plan on being in your home for too much longer, then you are probably better off not refinancing. Even when there has been a significant drop in interest rates, there will still be a breakeven point that will not come until at least a few years down the road. So, if you think you will be moving before then, that it is best to hold off.
Would it Ever Make Sense to Refinance a Mortgage Within the First Year?
If interest rates take a sharp enough drop, then it could make sense to refinance a mortgage within the first year after buying a home. Drops of over a point during a one-year period do happen sometimes, so there are situations when a new homeowner can take advantage of a refinancing opportunity. Another situation is when you purchase a home and it quickly appreciates to the point where refinancing would allow you to get rid of the private mortgage insurance (PMI) – which is an expense no homeowner wants to keep for very long.
Speak with a Local Lending Expert to Check on AZ Refinance Rates

Refinancing can be very beneficial to homeowners, and currently, refinance rates in Arizona are at or near all-time lows. The recent coronavirus outbreak has pushed rates even lower in recent days, and there may never be a better time to refinance a mortgage if it makes sense for you to do so.
The best place to start is to get in touch with Arizona Lending Experts to discuss your options. We can talk with you to review your situation and help determine if refinancing is right for you. In addition, most of the steps in the process can be completed remotely, so you can maintain social distancing guidelines.
ID: 17E62166FC8586DFA4D1BC0E1742C08B