Everything You Need to Know About an FHA 203k Rehab Loan.
Posted: 2020-02-26 | Author: Scott Roberts
---
FHA 203k rehab loans are a popular vehicle for financing the purchase and renovation of a "fixer upper" home that the borrower plans to live in. You can use an FHA rehab loan to buy or refinance a house that needs some repairs and roll the repair/renovation costs into the mortgage. For a new home purchase, the amount of the mortgage not only covers the purchase of the home, but also the additional funds needed for the renovation.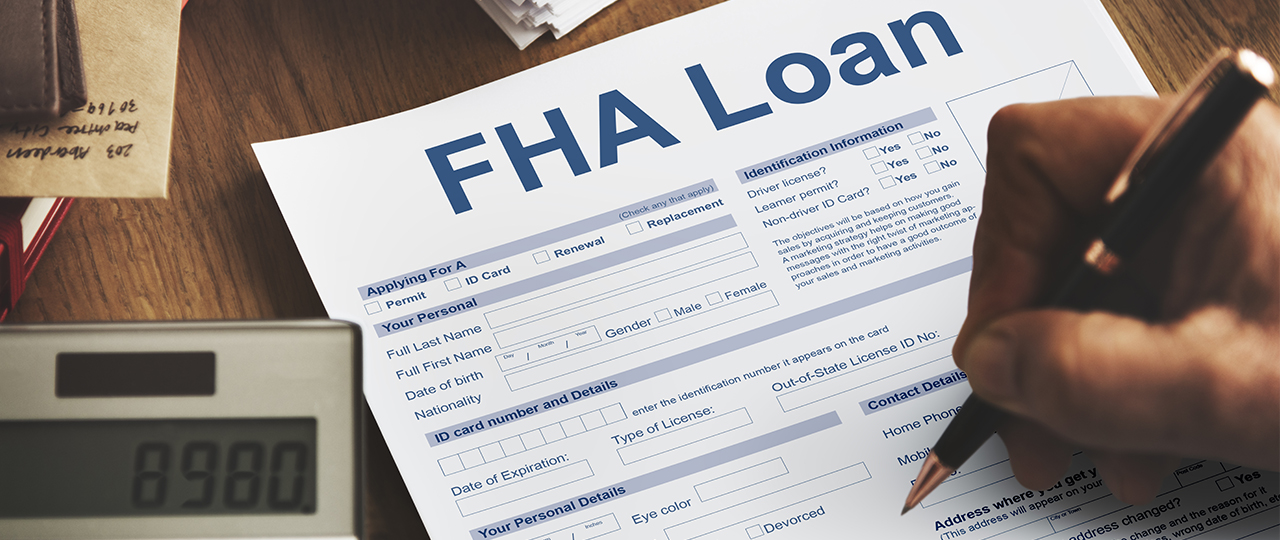 Homes that require some "TLC" are more affordable than those that are in move-in condition, and with an FHA 203k rehab mortgage, a buyer can often obtain instant equity in the home once the renovation is completed. Fixer-upper homes also tend to have far less competition, which gives buyers access to a wider range of available properties. This is especially important in a market like Phoenix where many new homes that go on the market receive multiple offers.
What is a Rehab Loan for a House Purchase or Refinance?
Through the Section 203k loan program from the Federal Housing Administration (FHA), qualified home borrowers can finance both the house itself and the amount needed/wanted to repair or renovate the house. FHA 203k loans are subject to the same general rules as a standard FHA mortgage, which include a 3.5% down payment, a credit score of 580 or above, and typically, a debt-to-income ratio of less than 43%.
In addition, FHA rehab loans are only available for homes that will be owner-occupied. If you are looking at this as an investment property that you plan to fix and flip for a profit, then 203k financing is not for you.
The FHA 203k rehab loan process is similar to obtaining a regular mortgage, but there are some extra steps involved. And because rehab lenders track and verify the repairs/renovations that are done by the borrower, they are willing to approve the purchase and renovation of a home in one transaction, something that would otherwise be unavailable to a borrower.
FHA 203k financing can be used for a number of different purposes, including but not limited to:
Repairing or replacing the roof or gutters of a home;
Repairing or replacing the siding;
Installing or replacing the flooring;
Mold remediation and the elimination of other health and safety hazards;
Fixing or replacing the plumbing and/or sewage systems;
Making improvements to the exterior landscaping;
Making a house more energy efficient;
Making the house more accessible to persons with disabilities.
How Does an FHA 203K Rehab Loan Work?
The process of applying for and obtaining an FHA rehab loan is similar to a standard FHA mortgage, but there are some extra steps involved:
Step 1 - Find a Qualified 203K Rehab Lender: Not all lenders handle 203k rehab mortgages, and many are not familiar with the details of the program. The first step is to find a lender who thoroughly understands the ins and outs of 203k home rehab loans, the pros and cons of the program, and whether or not it is right for you. Ideally, it is best to find a local rehab lender who can work closely with you and guide you through the application process and other steps that need to be completed.
Step 2 - Decide What Repairs/Renovations You Will Need: Whether you are negotiating the purchase of a fixer-upper home or looking to renovate your existing home, you will need to decide which repairs and renovations you want to finance. This will help determine whether you will be getting a standard or limited/streamlined 203k rehab loan.
What is the Difference Between a Standard Renovation Loan and a Limited/Streamlined Rehab Construction Loan?
A standard renovation loan can be used for renovations that cost a minimum of $5,000, including major structural repairs. However, standard FHA 203k loans require a more extensive application/approval process, and the borrower must hire a HUD consultant to oversee the renovation of the home. A limited rehab loan provides a streamlined application process, but there is a maximum financing amount of $35,000. Major structural repairs are also not eligible for a streamlined rehab mortgage.
Step 3 - Choose Your Contractor(s): Once you have decided what repairs/renovations to make and which FHA 203k rehab program you will need to apply for, select your contractor(s) and obtain bids for the projects that you need completed. The contractors that you work with must be licensed and insured, and they are usually required to be in business full-time.
It is important to note that you are not allowed to complete these projects yourself unless you are a contractor by trade, and you are not allowed to contract them to friends who do construction on the side. If you are not sure what contractors to use, your local rehab lender may be able to help you find reputable professionals in your area.
Step 4 - Submit the Application to Your Rehab Lender: By the time you have obtained bids from reputable contractors for the projects you want to do, your lender should already have the initial information you will need to lodge your application; such as your income and asset verification and your credit score. At this point, this can all be submitted along with the required contractor bid paperwork for approval.
Step 5 - Closing the Loan: Upon approval, a closing date is scheduled, and you are given any final requirements that need to be completed and a list of any items that will need to be brought to closing. Once the loan is closed, congratulations! You are ready to get started on the repair/renovation projects.
Step 6 – The Contractors Begin Working: Once the loan is closed, the contractors begin their work on the construction/renovation projects that were approved with the rehab loan. If these are smaller repairs, you may be able to live in the home while the projects are ongoing. If they are larger repairs/renovations, you may need to find another place to stay until they are completed. The FHA allows you to finance up to six months of mortgage payments to allow you to keep current on your loan if you have to live somewhere else for a while.
Step 7 – Enjoy Your Renovated Home: After all the approved contracting work is complete, you will be the proud owner of a newly renovated home. And as mentioned earlier, you may also end up with some instant equity as the value of a move-in ready home tends to be significantly more than that of a fixer-upper, even after accounting for all of the repair/renovation costs.
Need Help with FHA 203k Loans in Phoenix? Speak with a Local Rehab Lender
203k home rehab loans through the FHA can be a great way for a lot of people to obtain access to home ownership who would not have been able to do so otherwise. That said, FHA 203k loans are not for everybody. There are some alternatives through Fannie Mae and Freddie Mac for those who want to purchase and renovate a fixer-upper, and for some, there might be better ways to get into a home.
With all the options out there, it can be frustrating and confusing figuring out which is right for your specific situation. For this reason, it makes sense to work with a local lending specialist who has access to every program that is available in your local market. If you are in the Phoenix area, Arizona Lending Experts is here to help. Get in touch with us today to begin the conversation and get you on the path to home ownership.
ID: F7177163C833DFF4B38FC8D2872F1EC6