What are the Advantages and Disadvantages of an FHA Loan
Posted: 2020-01-25 | Author: April Nye
---
If you are looking to buy a home in Phoenix, FHA loans are an option that is worth considering. FHA financing is fairly popular these days, because they have more relaxed requirements than with a conventional home loan. But that said, they are not always the best choice. Before going with an FHA mortgage, it is important to be aware of the advantages and disadvantages of choosing this path.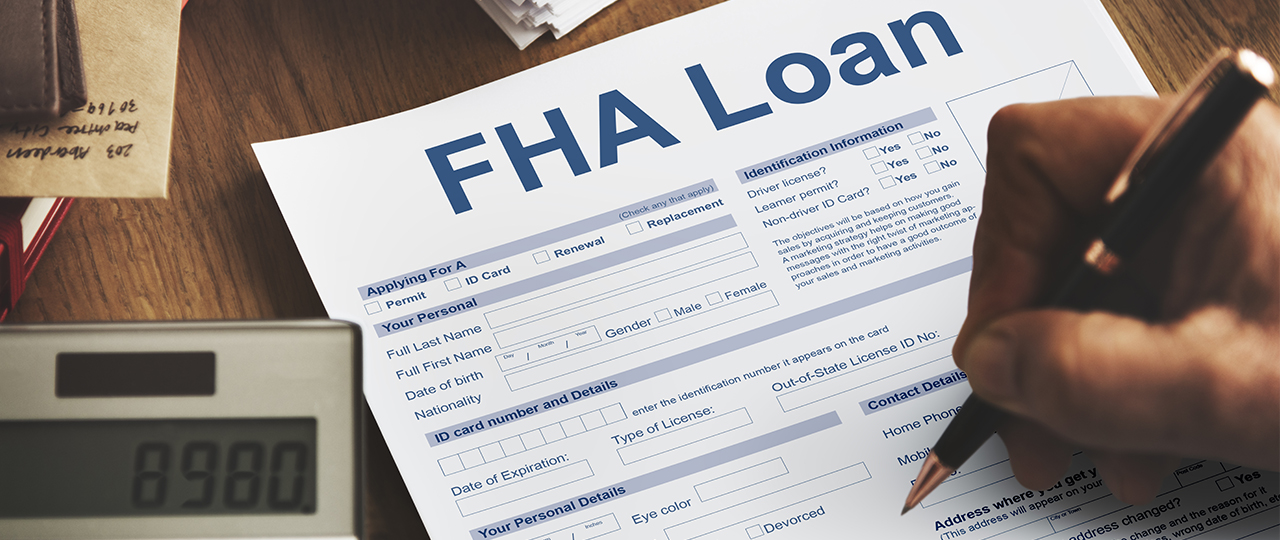 Advantages of FHA Loans
There are several potential benefits that FHA financing can provide, these include:

Lower Down Payment Requirements: One of the major reasons home buyers like FHA loans is the relatively small down payment that is required. With an FHA mortgage, you can get into a home for as little as 3.5% down, compared with most conventional lending options that require at least 5%. This lowers the barrier to entry for many borrowers, allowing them to become homeowners much sooner.
Lower Credit Requirements: Borrowers that have less than perfect credit might have difficulty securing a conventional mortgage. With an FHA loan, you can qualify for maximum financing with a credit score as low as 580. And with a score as low as 500, you may still be able to qualify for some FHA financing.
Friendlier Debt-to-Income (DTI) Ratio Requirements: To get approved for an FHA mortgage, your debt-to-income ratio (the amount of monthly debt obligations compared with your monthly income) can be higher than with conventional financing. Conventional loans normally require a DTI ratio of no higher than 36%. With an FHA loan, this number is boosted to 41%.
Potential for a more Favorable Interest Rate: For those who have a troubled credit history, finding a good interest rate through a conventional mortgage could be very challenging. With FHA financing, the interest rates are the same regardless of your credit, and these rates are usually fairly competitive. So, for those with credit issues, an FHA mortgage can save them a significant amount of interest over the life of the loan.
Disadvantages of FHA Loans
All of that sounds pretty good, but FHA mortgages are not without drawbacks. Here are some of the reasons FHA financing may not be right for you:

Higher Mortgage Insurance: Because you are putting up a lower down payment with an FHA loan, you will be required to pay an ongoing monthly mortgage insurance premium (MIP), and unlike private mortgage insurance (PMI) that is required on conventional loans with less than 20% down and can be removed once you have at least 20% equity in your home, the FHA mortgage insurance premiums must be paid for the life of the loan. There is also an upfront mortgage insurance charge of 1.75% of your loan balance. You may choose to finance this charge, but that will increase your monthly mortgage payments.
Good Credit not Rewarded: If you have good credit, there is no benefit with an FHA loan from the standpoint of securing a better interest rate. As mentioned earlier, interest rates are the same for all borrowers, so you could potentially miss out on a slightly better rate if you went with a conventional mortgage.
Limited Housing Choices: Not every home that is for sale on the market qualifies for FHA financing. To become FHA-eligible, homes must go through a property standards inspection, and this will limit the choices you will have. It is also important to be aware that there is a very limited supply of FHA-eligible condominiums, so if this is the type of property you are looking for, then an FHA loan might not be right for you.
Fewer Financing Choices: There are not as many types of loans available through the FHA. If you are looking for a standard 30-year or 15-year fixed rate mortgage, then this is not an issue. However, if you are looking for an adjustable rate mortgage (ARM) or an interest-only loan, then you will need to look at going the conventional route.
Potential Competitive Disadvantage: In some cases, you might be at a disadvantage when using FHA financing to make a bid on a home. Sellers do not always view FHA borrowers favorably, and this could become an issue if you are in a hot market where you are competing with several other buyers to get into the home you want.
Have Further Questions about FHA Loans in Phoenix? Speak with a local lending professional
FHA mortgages are a great option for some borrowers, but they are not right for everybody. Before going this route, it is best to speak with a local lending expert to review all of your options. A local specialist can sit down with you and thoroughly examine your entire situation, so they can recommend the right financing route to fit your specific circumstances.
ID: A1D0C6E83F027327D8461063F4AC58A6