Phoenix Real Estate Market Outlook for 2020
Posted: 2019-12-11 | Author: Richard Simon
---
2019 has come to a close, and 2020 ushers in not only a New Year, but also a new decade. At this point, no one can accurately predict the economic trajectory of the 2020s, but we do know that we enter the new decade in the midst of one the longest economic recovery in U.S. history. Will this continue in 2020? Or is a recession on the horizon? And if a recession is imminent, what affect (if any) will it have on the Phoenix real estate market?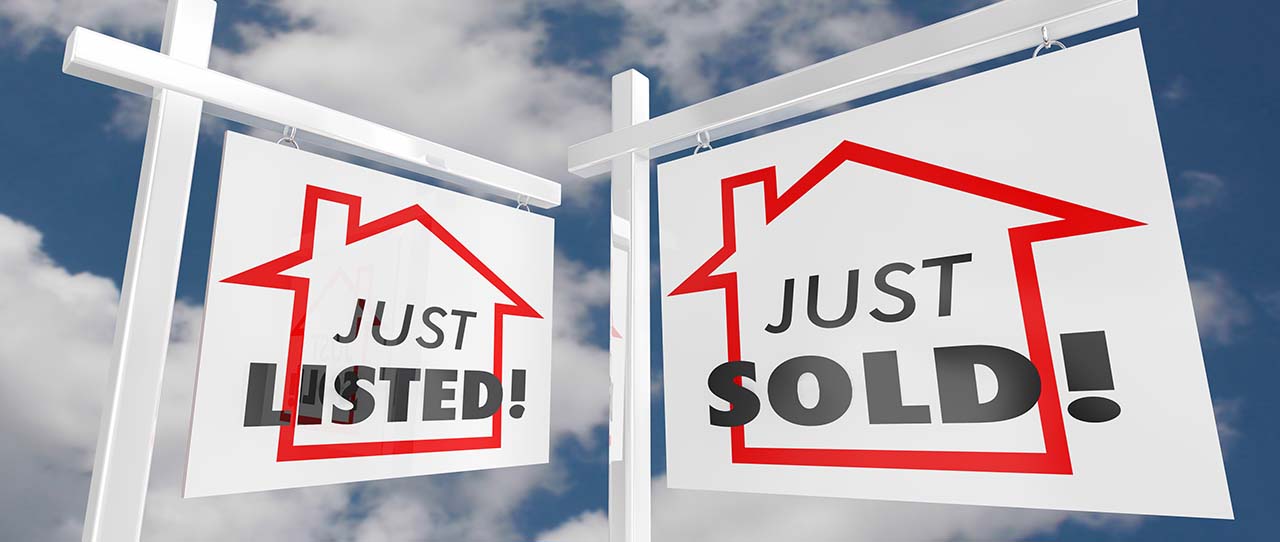 Numerous financial experts have been predicting a recession in the not-too-distant future. This is not really a difficult prediction as the economy runs in cycles. Whenever you experience several years of robust economic growth, there is bound to be a correction at some point. So, we know a recession is coming, what we don't know is when it will start, how long it will last when it finally does get here, and how it will impact the housing market.
Zillow, the popular online real estate website, predicted this past July that a recession will most likely start in 2020. Since then, however, we have seen very little signs of this happening. In fact, just this month, we received a November jobs report that far exceeded expectations. This "blowout" report has caused many on Wall Street to rethink their recession assumptions.
Perhaps we still have ways to go before the economic ride of our lifetimes comes to an end. Or maybe some unforeseen event will trigger an abrupt ending and cause our economy to contract in 2020. Either way, Zillow and other experts do not expect the housing market to be that trigger, and it does not look like a recession would significantly slow down the Phoenix market. This may not be true in some other areas, but Phoenix looks to be in fairly good shape.
The Phoenix housing market has a lot going for it compared to other areas of the country. For one thing, it is one of the tightest markets in the nation, with very low inventory and strong buyer demand. Here are some of the reasons the real estate market here is strong:
Population Growth: Forbes recently named Phoenix one of the fastest growing cities in the country. A relatively low cost of living, strong job market, business friendly environment, and warm climate are among the factors drawing people to the area. This trend is expected to continue in 2020 and beyond.
Strong Employment Fundamentals: As mentioned in the previous point, there are plenty of jobs in the Phoenix area. But the best part is, a large percentage of these jobs are in recession-resistant industries such as healthcare, technology, bioscience, and financial services. Among other things, this is drawing a lot of young professionals who have the financial wherewithal to purchase homes.
Popular Real Estate Investment Market: Phoenix is widely seen as a lucrative market for those who want to purchase real estate as an investment and rent out their properties. The relatively stable prices, low interest rates, and strong demand for rentals are near ideal conditions for real estate investors. Arizona also passed a law couple years ago banning municipalities from restricting and regulating short-term rentals such as Airbnb, making it much easier to get into this market as well.
Aging Demographics: As always, Phoenix is a popular destination for retired individuals who want to live in a warmer climate. And as more and more Baby Boomers reach retirement age, there will continue to be a higher demand for housing among seniors.
Given the strong fundamentals, even if there is a recession in 2020 (which, at this point, is probably about 50/50 at best), it is unlikely to have much impact on the Phoenix real estate market. The most likely prognosis is for about a 4% to 6% increase in property values, and a market that will continue to have lower inventories and competition among multiple buyers for many of the available homes.
Bottom line: As long as interest rates remain near record lows and the job market remains strong, look for Phoenix to continue to be a seller's market in 2020.
Tips for Phoenix Home Buyers in 2020
If trends continue and home buyers in the Phoenix area continue to face a tight market, they will need to adopt a more strategic approach in order to get into the house they want. Here are some things buyers can do to increase their chances of success:
Start Shopping Early
In a market with low inventory, it is a good idea to get started on your home shopping as early as possible. Even if you do not plan to make an offer on a house for a month or two or longer, look around at what is available, go to as many open houses as you can, and give yourself a good idea of what you want in a home. Starting early will also give you a good idea of the process, so you are ready to move more quickly when it comes time to make an offer.
Be Flexible
The unfortunate fact about a seller's market is that the seller is the one with the negotiating leverage. Buyers do not have much room to talk the price down; and making a "lowball" offer will almost certainly be a waste of time in a market like this. But looking at the plus side, Phoenix is a market where home prices are still very reasonable relative to many other parts of the country, and you are still able to benefit from interest rates that are at or near historic lows. Keep all of these factors in mind as you prepare to make an offer on your "dream" home.
Get Preapproved
In a market where multiple offers are common, you need every competitive advantage you can get. This is why it is best to start working with a local lending specialist as early as possible and go through the process of getting preapproved for a mortgage. With a preapproval in hand, sellers know you are a credible buyer, and they are far more likely to take your offer seriously.
ID: D67D8AB4F4C10BF22AA353E27879133C