What are the Advantages and Disadvantages of Buying Rental Properties?
Posted: 2019-09-25 | Author: Richard Simon
---
Interest rates have been low for several years now, and this has helped the housing market recover from the Great Recession of the late 2000s. Today, property values in most places have caught up and exceeded pre-recession levels. This, combined with a wide range of financing options, has created a strong interest in the rental property market.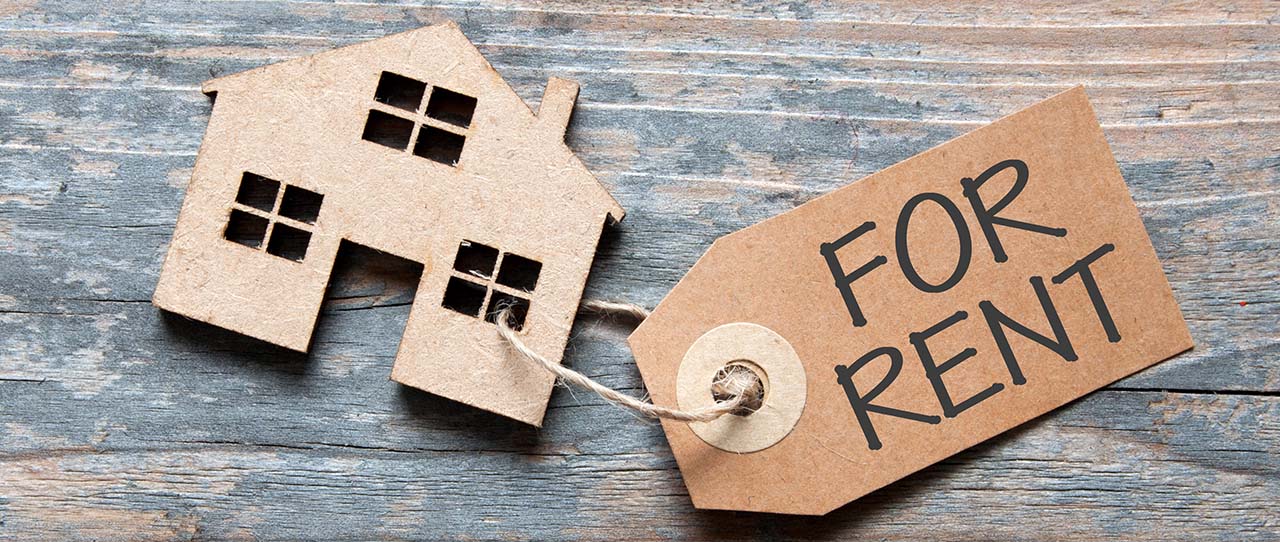 A growing number of people are buying rental properties for the first time, hoping to capitalize on the strength of the housing market. Some prefer "fix and flips" for an immediate profit, while others want to build a long-term portfolio. Today, we are going to look at the pros and cons of purchasing rental properties for the long-term.
Advantages of Rental Properties
Here are some of the benefits of investing in rental properties:
Passive Recurring Income
This is the dream that most people have when they look into buying rental properties; to create an extra income stream that shows up monthly and does not require much ongoing effort. But for some investors, it might be a while before this dream is realized. Unless you are paying cash for the property, putting a very large amount up as a down payment, or getting a bargain on a foreclosure, fixer upper, or something similar, you probably will not see much income in the short-term.
If you are fortunate, you might see positive cash flow of a couple hundred dollars or so in the beginning. Over time, you will be able to implement periodic rent increases, which will give you a higher monthly income. And the real payoff comes when you finally pay off the mortgage on the property, which will be 15, 20, or 30 years down the road.
Others Pay Your Mortgage
Even if you are only seeing a small amount of positive cash flow, a rental property can still be worth it because of the equity you will be able to build by using your rental income to pay down your mortgage. As time goes on, your mortgage balance will shrink, and as that happens, your net worth will grow. And if this is done with multiple properties, it might not take too many years to reach a six or even seven figure net worth. This is one of the major reasons Forbes calls real estate the "safest, steadiest and simplest way" to build wealth in America.
Expected Property Appreciation Can Build More Equity
In addition to gradually paying off your mortgage, time should also bring a healthy appreciation to the value of your property. Of course, things do not always work out this way. For example, those who invested in real estate in 2006 and 2007 saw a major decline in their property values shortly thereafter in most U.S. markets. Still, over the long, long term, real estate property values have always grown, even adjusted for inflation. So, if you are in this for the long haul, there is a very good chance your net worth will grow even faster as your property values appreciate.
Numerous Tax Advantages
Many expenses related to your rental property can be deducted on your taxes. For starters, you can deduct mortgage interest and property taxes, although these deductions are now subject to federal limitations after recent changes to the tax code. You can also deduct property insurance, maintenance costs, and physical wear and tear (known in the tax code as "depreciation").
Low Risk of Vacancies
The rental market is strong in virtually every area of the country, and there is no shortage of prospective tenants. And even if the economy totally collapses, people are always going to need a place to live. In fact, in economic recessions, rentals are often in higher demand as fewer people can afford to buy a home.
Disadvantages of Rental Properties
Investing in real estate sounds great, right? Well, there are some drawbacks:
Not a Liquid Asset
Although you might be able to take out a home equity loan if you have equity in a rental property, but this is still not considered a "liquid" investment. In other words, when you own a piece of real estate, you do not have immediate access to the capital you have tied up in it, the same way you would if you had money in an interest bearing savings account or in the stock market. If an emergency comes up and you need access to the equity in your property, it could take a while to sell it. And if you are a motivated seller, this often means you have to take less in exchange for a quick sale.
More Wear and Tear on the Property
Even the best tenants are not going to treat the property with the same love and care that a homeowner would. This is human nature; when you do not own the property and someone else is responsible to keep things repaired and maintained, you are not going to be as concerned about it. What this means for you as a landlord is that you can expect faster wear and tear, and you will need to make investments in the property from time to time to replace appliances, replace the carpets and windows, repair things that are broken, and make some improvements. You need to account for this from the outset when determining how much positive cash flow you might be able to generate, and it is best to put money each month into a separate account that is dedicated to these types of expenses.
Non-Paying Tenants Take Time and Money to Evict
Every landlord's worst nightmare is a tenant that does not pay the rent. When rent is not being paid, you have to cover the mortgage, taxes, insurance, and other property expenses yourself. In some rare cases, you might end up with a real problem tenant who does not pay rent and refuses to leave. This could require legal action and take several months to resolve, depending on the situation. And once the tenant is out, there is a pretty good chance the place will need some significant repairs before you can rent it again. You can vastly reduce the chances of this nightmare scenario by thoroughly screening your tenants ahead of time, and as important as this is, it is highly recommended that you use a professional service to do the screening.
Being a Landlord is Not for Everyone
At the end of the day, not everyone can deal with the potential stress of being in landlord. Problem tenants, plumbing emergencies at 2:00 in the morning, repairs, upkeep, collecting rent, etc. makes being a landlord a little more than just a "passive" endeavor. You can outsource all of these tasks to a property management service, but if you go that route, you can expect to pay around $100 or so per month (per property you own) for their services. This, of course, will cut into the revenue your property generates, but for a lot of people, it is well worth it.
Speak with a Local Financing Expert for More Details
As you can see, owning rental properties offers several advantages for investors, but there are some drawbacks to consider as well. If you are thinking about buying real estate to rent out, the first thing you should do is find out what types of financing options you have available and can qualify for. Interest rates are still at or near record lows, and the real estate market is strong, so it is a good time to consider this type of investment. To learn what financing programs are available in your area, speak with your local lending specialist.
ID: E369853DF766FA44E1ED0FF613F563BD