Down Payment Options for your First Home
Posted: 2019-06-02 | Author: April Nye
---
Buying a home for the first time is one of the best ways to get on the fast track to greater success. A home of your own is an asset that can build equity fairly quickly, which grows your net worth much faster than throwing your money away on a rental payment.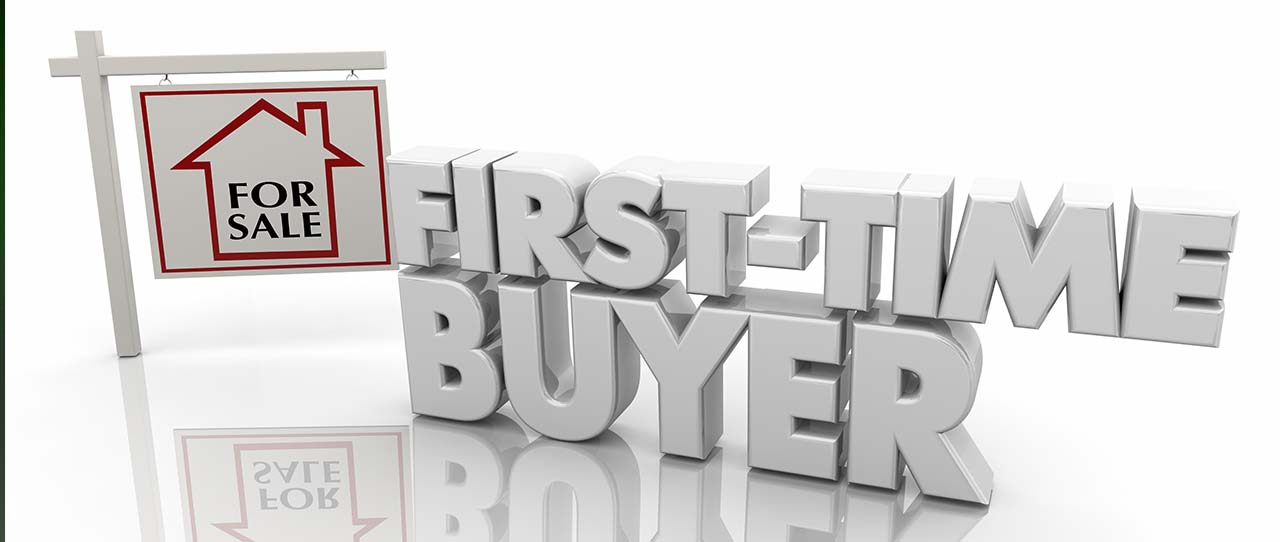 The good news is that right now is a great time to buy a home. Interest rates have been resiliently low, despite upward pressures from the Federal Reserve, and you can still lock in at one of the lowest rates in history. This means a lower monthly mortgage payment, lots of money saved in interest over the life of the loan, and the ability to build equity even faster.
If you have a good paying job and a decent credit score, perhaps the only thing keeping you from buying a home is the down payment. It can be a major challenge for any individual or family to set aside thousands or even tens of thousands of dollars to put down on a home. And for many people, this could be a multi-year savings plan.
You do Not Necessarily need a 20% Down Payment
Saving up 20% as a down payment is a tall order, but you may not need that much, and in some cases, you may not need anything at all. It is great if you have 20%, because it will make it easier to get approved for a loan, and you will not have to pay private mortgage insurance (PMI). That said, there are many options for first-time home buyers to get into a home with far less than 20% to put down.
Low or No Down Payment Options for First-Time Home Buyers
Here are some strategies for first-time buyers to purchase a home without waiting years to save up the 20% down payment:
VA Loans: For active military, veterans, and others who qualify, a Veterans Administration loan is a great option. VA loans offer numerous benefits, among them being the ability to purchase a home with no money down.
USDA Loans: Another no money down loan option is through a program administered by the U.S. Department of Agriculture. USDA loans are for lower income rural and suburban home buyers, and you must meet certain income limits and other criteria to qualify.
FHA Loans: The Federal Housing Administration provides access to loans with a 3.5% down payment. Borrowers can qualify with a credit score of 580 or higher, making them a popular option for first-time homebuyers and those who have less than perfect credit.
Conventional Mortgages: There is now a conventional mortgage program called Conventional 97 that allows buyers to purchase a home with just a 3% down payment, which is even better than 3.5% required by the FHA. The credit score requirement to qualify is 620, however, which is higher than the FHA requirement.
Down Payment Assistance Programs: There are several down payment assistance programs that are available through state and local government agencies, non-profits, foundations, and even employers, and many of them are geared toward first-time home buyers. For example, the FHA has a program called the Within Reach that can provide down payment assistance of up to 4% of the loan amount. The FHA and many other lenders also allow family members to gift you the down payment.
Retirement Account Withdrawals: People are very hesitant to withdraw funds from a retirement account to fund a down payment, and for good reason. The general rule is that if you withdraw funds before age 59 ½, you have to pay a 10% penalty to the IRS. However, you are allowed to withdraw up to $10,000 from an IRA penalty-free to buy a home, and many employer-sponsored plans also allow a withdrawal for this purpose.
Crowdfunding: Crowdfunding a down payment for a home loan seems like a radical idea, but there is a viable path to successfully pull this off. At least one site that we know of, https://featherthenest.com/, specializes in crowdfunding for housing-related needs, including a down payment. This site is set up similarly to a wedding registry, and this may be an ideal option for a couple getting married to allow family and friends to contribute to their down payment.
Need Further Help with Down Payment Options for your First Home? Speak with a Local Lending Expert
If you are ready to buy a home but you are still a long way from saving up a 20% down payment, this does not have to be a barrier to securing your piece of the American Dream. You can get a home mortgage for far less than 20%, and as you can see, there are numerous ways to achieve this. But with all these options, things can get confusing.
The best place to start planning your strategy is to contact a local lending specialist to discuss your goals and review your options. A local expert can work directly with you and provide the personalized service you need. They will also have access to all of the programs available in your area, so you can have a full range of options to take advantage of.
ID: 6EA9AB1BAA0EFB9E19094440C317E21B