The Advantages Of A VA Loan
Posted: 2019-05-22 | Author: Scott Roberts
---
There are numerous loan programs available today to help those who want to become homeowners purchase a home. There are programs that require low down payments, provide down payment assistance, and offer benefits for first-time home buyers. One program that stands apart from the rest is a Veterans Administration (VA) loan. For those who qualify, VA loans provide unmatched benefits.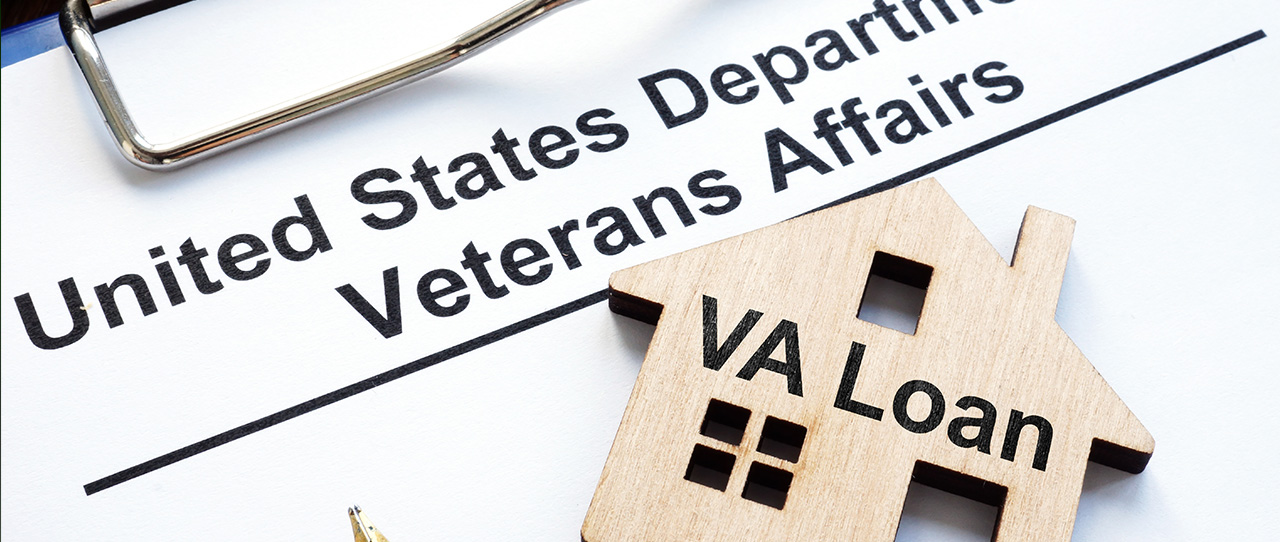 VA loans are available to active duty military personnel, veterans, National Guard members, reservists, and certain other groups who meet eligibility requirements. All in all, there are millions of Americans that qualify for a VA loan.
VA Loan Benefits
Veterans Administration loans eliminate most of the barriers to home ownership for those who are eligible. VA loans are very easy to obtain and offer a wide range of benefits:
No Down Payment
Unless you qualify for a down payment assistance program, there are very few other ways to get into a home with no money down. Most people will have to come up with at least 3.5% if they get a mortgage through the Federal Housing Administration (FHA). On a $200,000 mortgage, this would mean coming up with $7,500. For a conventional mortgage through a private lender, they would likely have to come up with 5%, which would mean $10,000 on that same $200,000 mortgage. The ability to finance a home with no down payment is a huge relief that saves active duty military members and veterans from having to put away money for years before becoming a homeowner.
No Private Mortgage Insurance
With any other loan program, you would be on the hook for private mortgage insurance (PMI) if your down payment was less than 20%. For a homeowner, PMI offers no benefit; it is insurance for the lender against a loan default. With a VA loan, there is no PMI, which means borrowers save $100 to $200 or more per month through this program.
Lower Interest Rates
VA loans are partially guaranteed by the federal government, which allows lenders to offer them to borrowers at a very competitive interest rate. The typical rate on a VA loan is about .5% to 1% lower than the going rate for a conventional mortgage.
Lower Closing Costs
The VA limits the amount of closing costs that can be charged to borrowers. Borrowers are also allowed to ask the seller to pay their closing costs along with up to an additional 4% in concessions.
Easier to Qualify For
VA loans have relaxed credit requirements compared to other types of loan programs. Borrowers can usually secure a loan with a credit score as low as 620, which is about 50 points lower than the average borrower would need for a conventional mortgage. This means you can get into a VA loan even if your credit has taken some hits because of late payments or a recent bankruptcy or foreclosure.
Option to Refinance
Borrowers are allowed to refinance a VA loan in the future if interest rates drop and it is to their benefit to do so. Homeowners who qualify (for a VA loan) but already have financing through an FHA or conventional mortgage can also refinance into a VA loan.
Assumable Mortgage
Not only is there no prepayment penalty if you want to sell the home in the future, the buyer can also assume the mortgage as long as they are VA-eligible. This could be very advantageous if you are selling during a time when interest rates are higher than what they were when you bought the home.
Assistance with Foreclosure Avoidance
Finally, the Veterans Administration provides special assistance for borrowers who fall upon hard financial times. The VA will work with borrowers to help them avoid foreclosure and stay in their homes when times get tough.
Interested in a VA loan? Speak with a Local Lending Expert
If you are looking to purchase a home and you qualify for a VA loan, there is no other program that can match the benefits that a loan backed by the Veteran's Administration provides. To take advantage of a VA loan, it is best to work with a local lending specialist. There are a wide variety of lenders that offer VA loans, and a local lending expert will work closely with you to find the right option based on current market conditions and your specific circumstances.
ID: 33E75FF09DD601BBE69F351039152189