Financing Options for a Fixer-Upper
Posted: 2019-03-01 | Author: Richard Simon
---
In today's real estate market, many first-time buyers feel like purchasing the home is out of reach for them. With home prices steadily rising in most markets, it can be difficult for the first time-buyer to come up with the down payment and meet the other qualifications to get into the house they want without already having a home they can sell and cash out the equity from.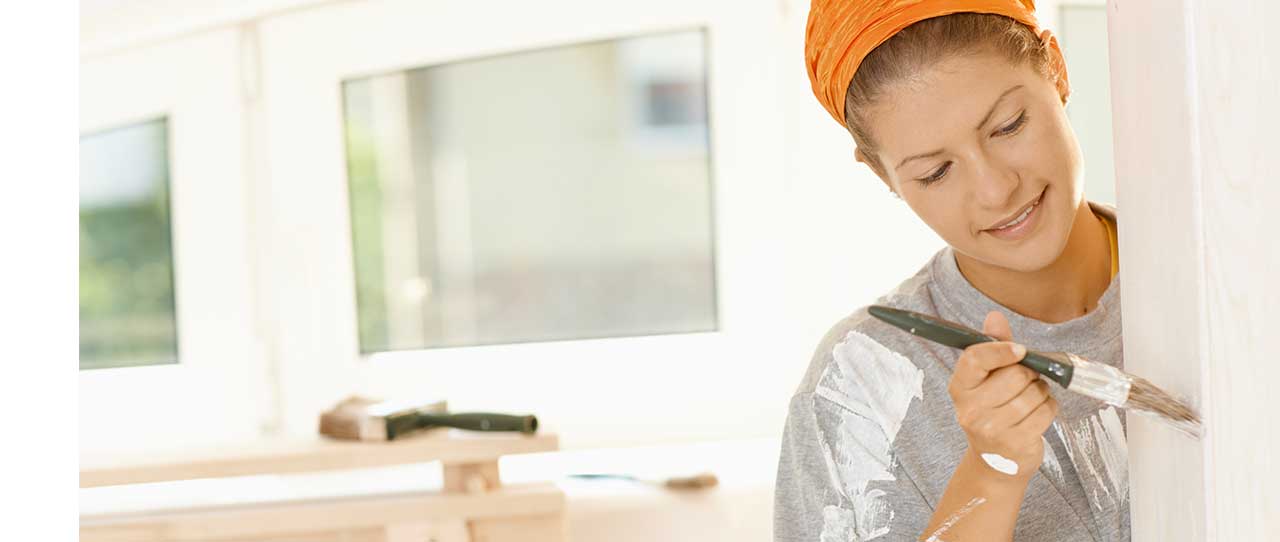 Given that entry-level homes that fall into the price point most first-time buyers are looking for tend to be scarce, these buyers often need to look at other options. One potential solution to this dilemma is to purchase a fixer-upper and renovate the home to your specifications after the purchase is complete.
There are some good reasons to consider purchasing a fixer-upper:
Affordability: If you watch the Home and Garden Network (HGTV), you have probably seen the shows where the realtor shows a perspective buyer a home that fulfills all their wants and needs, but with a price that is way over their budget. Then they show them how they could get everything they want and stay within their budget by purchasing and renovating a fixer-upper. Because these types of homes tend to be distressed with numerous issues that need to be addressed, they are often priced far below comparable homes in the area that are in good repair.
Less Competition: One major reason for the affordability of fixer-uppers is that most home buyers tend to stay away from them. The average consumer wants a house that is "move-in ready", and they do not want to have to deal with a whole bunch of repairs before they have the house the way they want it. If you are patient and do not mind seeing your home in "less than perfect" condition for a while as it is being renovated, you can take advantage of the relative lack of competition for these types of homes.
Potential to Build Equity Faster: If you buy a regular move-in ready home, you can generally expect the value to appreciate modestly year over year (depending on the market you are in) while you pay down the mortgage. With this type of purchase, you will build equity at a steady rate, which is one of the things that makes purchasing a home a great long-term investment. When you purchase a fixer-upper, however, there is the potential to gain instant equity after the home renovation, depending on what is repaired and other factors. In some cases, you may be able to add thousands or even tens of thousands of dollars to the value of the home right away.
Loan Options for a Fixer-Upper
If buying a fixer-upper is an option you believe might work for you, there are a couple of loan programs that are designed specifically for this type of purchase:
FHA 203K Mortgage: This loan program allows you to finance the purchase of the home and the cost of repairs in a single mortgage. The FHA 203K mortgage is for a primary residence only, the home must be at least a year old, and your renovations must cost at least $5000. To qualify, you need a credit score of at least 500 if you are putting 10% down payment. However, if you have a credit score of 580 or above, you can qualify with a 3.5% down payment. There are other FHA requirements and restrictions that apply, and you must work with a qualified 203K consultant when applying for this type of loan.
Fannie Mae Homestyle Loan: The Fannie Mae Homestyle Loan is different from its FHA counterpart in a number of ways. With this loan, you can buy and fix up a primary residence, second home, or an investment property (e.g., fix and flip). There are also less restrictions on what improvements can be made (as opposed to the FHA loan, which restricts improvements to necessities only). To qualify, you need a minimum credit score of 620 and the minimum down payment must be 3% to 5%, depending on the type of property you are purchasing.
Another fixer-upper financing option that is worth noting is just getting a conventional mortgage to purchase the home, then taking out a personal unsecured loan to make the needed repairs. If you have a high enough credit score, you may be able to qualify for a personal loan, which would give you more freedom and flexibility on how you want to renovate the property.
After the renovation is complete, you can have your home appraised again to determine its value and the equity you gained. Once you have enough equity, you may be able to refinance and pay off the personal loan by wrapping that amount into your mortgage. Or, you can take out a home equity line of credit (HELOC) once you have the equity available.
Speak with a Local Lending Professional about your Fixer-Upper Loan Options
Purchasing a home that needs repairs may be an ideal solution for many first-time home buyers or anyone else who is looking for a more affordable way to get into a home. There are some good financing options for purchasing fixer-uppers, and to find the one that best fits your needs, it is best to talk with a local lending expert. Local professionals understand your real estate market and what options are available for buyers in your area. This allows them to work closely with you to come up with the right solution for your specific circumstances.
ID: 37693CFC748049E45D87B8C7D8B9AACD