Is It Better To Own Or Rent In Today's Real Estate Market
Posted: 2019-01-15 | Author: Richard Simon
---
One of the most commonly asked questions among consumers is whether it is better to own a home or rent. From a purely numbers standpoint, the experts are now telling us that, for the first time since 2010, it is now better to rent than to buy. This is based on national trends, and it is not true in all markets. According to CNBC, the costs of owning and occupying a home have risen three times as fast as the cost of renting during the past year. This is largely due to higher interest rates, low inventories in many markets, and other factors.
Although the overall cost of renting nationwide might currently be slightly lower than owning, this does not necessarily mean it is the right move for everyone. There are advantages and disadvantages to both, and ultimately, the right answer depends and several factors.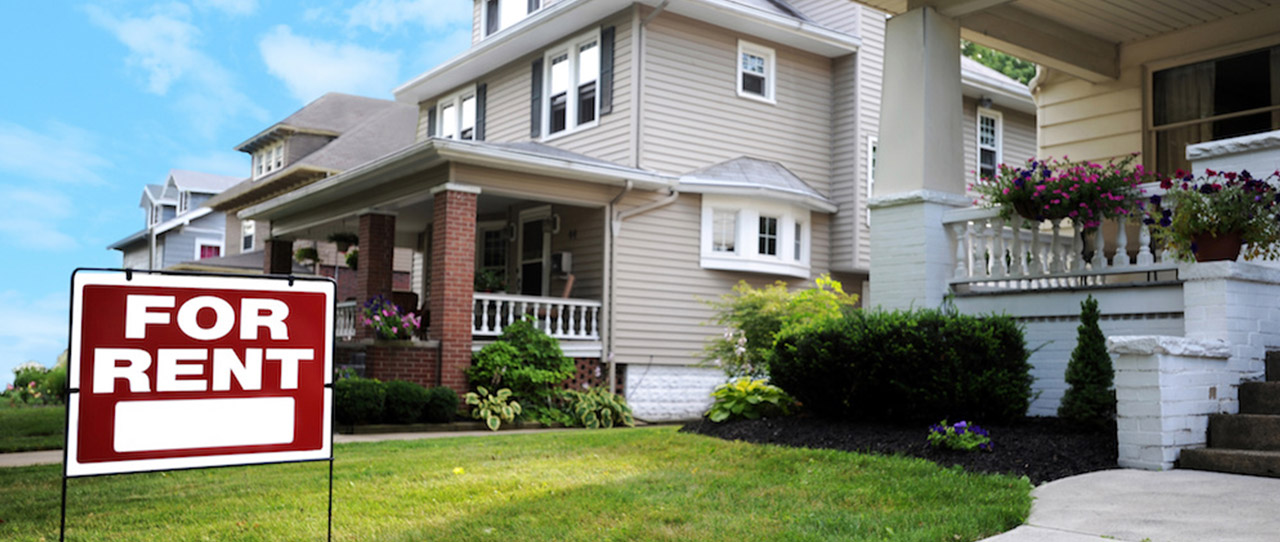 Renting a Home: The current market is telling us that, in many regions of the country, renting a home will cost you less than purchasing. For example, if you can rent a 3-bedroom 2-bath home for $1000 per month, a monthly mortgage on a comparable property in the same neighborhood may cost you $1100 to $1300 dollars per month depending on the size of your down payment, the mortgage rate you can qualify for, and other factors.
While your monthly housing payment is certainly a factor, there are other important things to look at, many of which depend on your current situation, goals, etc.
Here are some reasons that renting might be better for you:
You have a low credit score which would make it difficult to qualify for a mortgage/li>
You are unable to come up with an adequate down payment for a home purchase
You want the flexibility to be able to move when your lease is up (or even break your lease for a relatively small termination fee) rather than having to sell your home
You do not want to be responsible for repairs, upgrades, and property taxes

Renting often makes sense for those who are in college or just out of college, just got married, and they're basically just getting started and need time to establish credit and save up for a house. Renting might also make sense for those at the other end of the spectrum; those who are "empty nesters", have already raised a family, are looking to downsize, and want the freedom and flexibility to move around more as they enter their retirement years.

Purchasing a Home: Buying a home versus renting might cost you a little more with your monthly housing payment (on average), but if you can afford the cost difference, there are several reasons why you might want to consider this option:

You want the stability of owning a home that you can stay in as long as you want without having to worry about being told to leave when your lease is up
You want to have a fixed, predictable monthly payment without worrying about your rent being raised every year or two
You want to be able to customize the home to your tastes without having to get landlord approval
You want to build equity and grow your net worth as the home value appreciates and you gradually pay down the mortgage
You want to take advantage of the potential tax benefits, such as the ability to deduct mortgage interest and most, if not all of your property tax payment

Owning a home makes sense for those who want stability and predictability. For example, families who want to locate in a certain area that has good schools and stay there for several years while their kids grow up. Home ownership offers a sense of security knowing that your monthly housing payment is mostly locked in (except for future property tax increases) and that you cannot be priced out of a growing and popular neighborhood because of rapidly rising rents.

There is one other major factor to consider in the buying versus renting debate; the "investment" of home ownership. Many experts might tell you that you will be better off financially by renting and taking the money you save (over purchasing a comparable home in the same area) and investing it in the stock market. However, assuming you are in an area where you can actually save money by renting, you would need to have the discipline to take that savings and invest in the right stocks. The idea that you will be better off financially is also based on the presumption that the stock market will continue rising at the rapid rates it has risen over the past few years. More likely, the market will stabilize and even drop off at least in the near term.

Contrast this with home ownership. Owning a home provides the opportunity to build equity automatically in two ways; by paying down the mortgage and the home appreciating in value. And to make this happen, all you have to do is pay your mortgage. Although there have been downturns in the housing market (one of the worst downturns being in the late 2000s), home values have historically shown healthy gains over the long term. And while you are building your equity and net worth, you are also able to realize tax benefits that you could not take advantage of if you are a renter.

Renting vs. Buying a Home? Speak with a Local Expert to Discuss your Options: If you are having trouble deciding whether you should rent or purchase a home, it might be helpful to talk with a lending expert. A local lending specialist can examine your circumstances, goals, and financial situation to help point you in the right direction. By knowing everything that is available to you in terms of mortgage rates, loan programs, etc., you can make the most informed decision on which option is right for you.