Buying a home with a low credit score may seem hopeless... but it's not!
Posted: 2018-11-01 | Author: Scott Roberts
---
The housing market is heating up, and a growing number of individuals and families want to get into a home of their own. Unfortunately, many prospective buyers still have scarred credit from the housing collapse of the late 2000s and the difficult years that followed. Buying a home with a low credit score may seem hopeless for those in this situation, but the good news is, there are options available for those who have fair or even poor credit.
Several government and private lending programs cater to borrowers with less than perfect credit, making home ownership within reach for a larger number of prospective buyers. Here are some of the best mortgage options for borrowers with poor credit:
FHA Loans:
Mortgages that are backed by the Federal Housing Administration (FHA) typically offer more flexible lending arrangements. For example, if you have a credit score of at least 580, you can quality for an FHA mortgage with a down payment of as little as 3.5%. If your credit is really banged up and it has fallen to between 500 and 575, you will generally need to put at least 10% down to qualify.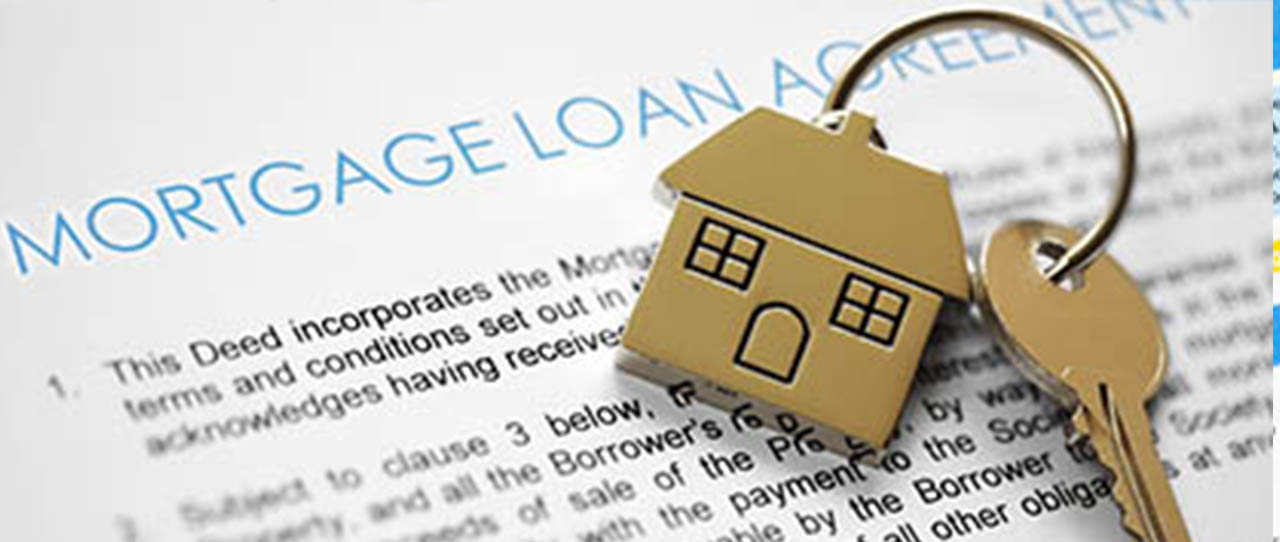 VA Loans:
There is a no-money down option for veterans with all types of credit that non-veterans do not have. With a VA loan, you can finance up to 100% of the cost of a home, even with a low credit score. There is no set minimum score requirement. Instead, the VA requires lenders to look at the totality of the borrower profile to base the credit decision on. In some cases, veterans have been able to obtain 100% financing with credit scores as low as 560.
USDA Loans:
Borrowers who are purchasing a home in a rural area may qualify for a loan backed by the U.S. Department of Agriculture (USDA). To be eligible for a USDA loan, you need a credit score between 620 and 640 with no bankruptcies, foreclosures, or significant delinquencies in the past seven years. Borrowers are allowed to finance up to 100% of the loan value with a USDA loan, and borrowers can also be gifted money to cover closing costs.
Fannie Mae HomeReady Loan:
The Fannie Mae HomeReady program allows borrowers to obtain a mortgage with as little as 3% down if you have a minimum credit score of 620. This program is also tailored to borrowers who have no credit score because they have no credit history. With these types of cases, underwriters look at "non-traditional" credit sources such as rent payments, utility bills, insurance payments, college tuition payments, cell phone bills, and private personal loans (obtained from an individual).
Tips for Getting Approved for a Mortgage with Bad Credit:
Here are some ways to help improve your chances of qualifying for a mortgage with fair or poor credit:
Put a Larger Amount Down on the Home: As the FHA guidelines show, the higher the down payment you have, the more flexibility you have with lenders. This is especially important if you have fair or poor credit.
Find a Co-Signer: If you have a family member of friend with good or excellent credit who is willing to co-sign for you, this can open up countless new options you would not have if relying solely on your own credit score.
Improve your Credit Score: It might be possible to significantly improve your credit score in a relatively short period of time. This may be the case if there is negative/derogatory information that was erroneously placed on your report. Review your credit report from all three reporting agencies, and if you find any erroneous negative information, use their online dispute form to begin the removal process.
Discuss your Options with a Specialist:
Having fair or poor credit is far more common than most people believe, and though it might limit your options, it does not mean you cannot qualify for a home loan. In fact, there are a number of ways you can buy a home with bad credit. To learn more about what you need to do to get qualified, it is best to speak with a reputable mortgage-lending expert. A local mortgage specialist can go over your financial situation in detail and let you know what options you have and which mortgage programs you may be able to qualify for.
ID: 9BF31C7FF062936A96D3C8BD1F8F2FF3