3 Helpful Tips for a Clean Mortgage Approval
Purchasing a home is a big step. Don't let the loan process stress you out. Use these tips to insure your approval goes smoothly!
Posted: 2017-07-05 | Author: April Nye
---
Full Disclosure
Help your lender better assist you by not withholding any information being requested, even if you think it's irrelevant. The lender always does a thorough analysis and will uncover any hidden properties, debts, businesses etc. If these items weren't previously disclosed by you it raises red flags and will delay your loan approval or may even put you at risk for a loan denial.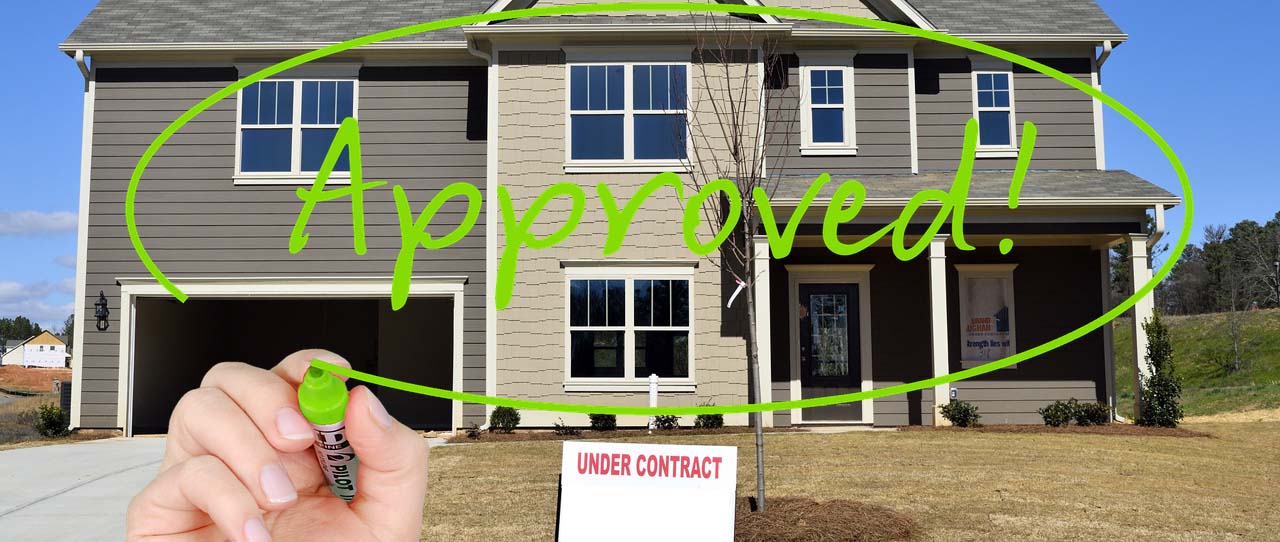 To streamline the process, be upfront with all your information. This includes but isn't limited to:
Properties owned and all expenses associated with each: Mortgages, property taxes, home insurance, home owner's association fees (HOA)
All sources of income: regular employment income, rent received on properties, social security, pension, self-employment or any part-time business or hobby income.
All personal debts: mortgage payments, credit cards, auto and personal loans, child support payments, alimony payments and student loans
Communicate 1ST, Act 2ND
A common mistake is making a change, big or small, without realizing how it affects your loan approval. Two important factors in loan eligibility are your FICO score and your Debt-to-Income ratio. . (Debt-to-Income or DTI is your total monthly debt divided by your total monthly gross income.) When in doubt, ask your loan officer and/or processor before you make any changes as they can best advise you on each scenario.
To avoid losing your loan approval, avoid the following:
New debts
All credit inquiries must be explained - multiple inquiries may decrease your FICO score
New accounts carrying a balance create new debt - this may increase your DTI
Increased balances on existing accounts - this can increase your minimum payment resulting in an increased DTI AND a higher balance which can result in a decreased FICO score
High activity in your bank accounts
Making large purchases depletes the fund in your bank account – these funds may have been earmarked for your down payment and closing costs which must remain in your account for closing
Large deposits that cannot be sourced, specifically, cash on hand – cash cannot be sourced or verified with a paper trail and it raises red-flags in regards to anti-money-laundering laws. Cash deposits will likely not count towards your verified funds for closing
Changing employment
Quitting or retiring puts your income at risk – we need to verify your monthly income and have proof of its continuance
Changing occupation – depending on your loan type, you need to have a complete two-year history in the same industry/occupation to support your income
Changing companies but remaining in the same line of work – if done correctly, this will not affect you negatively but make sure to discuss with your loan officer first as you should make this change prior to beginning your loan
Time is of the Essence
The process of applying for and receiving a loan approval requires you to be readily available. Be prepared to be asked to send documents (referenced in our Full Disclosure tip) or answer questions throughout the process. Set aside some time when you can be available to provide the requested documents or answer questions during the loan process, as many steps are time sensitive.
Check your email frequently. You may receive email communication from your loan officer, processor, title company and the lender directly.
Save your Loan Officer's phone number. You may receive calls and/or text updates throughout the process, this will help you to not miss any important updates
Find access to a printer/scanner. You may have documents that require you print and ink-sign or your own documentation that you need to send to the lender electronically
Most importantly, if you are considering purchasing a home in the near future make sure you align yourself with a good mortgage company. The right mortgage company will guide you through the process from start to finish and even make the process (dare I say) enjoyable!
ID: 45C48CCE2E2D7FBDEA1AFC51C7C6AD26